Lead stories
Opinion
Rumors, rumors, rumors. For several months now, I've heard rumors of my own departure. Well, today's the day I validate at least some of what you may have heard on the street

Letters to the Editor: Sept. 30, 2015

The cost to live in rural Eastern Washington is about to go up. But there is a way to mitigate the costs of recreating and working here.

There are valid concerns that need to be considered before approving any deal with Iran

This is the only letter from a reader published in the July 29, 2015, edition of The Omak-Okanogan County Chronicle

The volume of cargo handled at British Columbia's ports has jumped 46 percent since 2006, while our West Coast traffic grew only 3.8 percent, according to the American Association of Port Authorities. That should be a wake-up call for us and prod our elected officials to act before it is too late and there is no lunch to eat.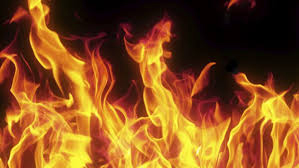 Fire central
Current front page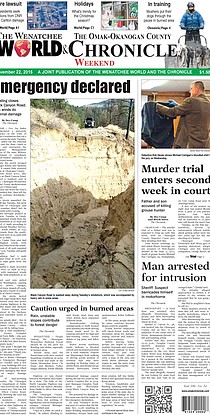 The Chronicle's e-Edition is our full print edition online ~ cover to cover! You get access to both the Wednesday and Sunday newspapers for a regular subscription price of $32/year. An ever-expanding database of past newspapers is fully searchable. Check it out today!
Photo gallery