Lead stories

Eastmont Extension is closed while authorities investigate the crash that claimed the life of Brett B. Hendrick, 23 of East Wenatchee

Osoyoos Lake crash sends teenager and her aunt to hospital.

Wildhorse fire reaches 185 acres on Mount Hull
Fire continues to burn on Mount Hull as a new fire pops up near Bonaparte Lake

Firefighters work burn for about an hour

Mount Hull area fire is one of 12 to start today in Okanogan County
Whistler Canyon Trail closed due to wildfire burning northwest of Summit Lake

Grant County crews are battling a wildfire affecting traffic on Interstate 90 between Vantage and George.
Opinion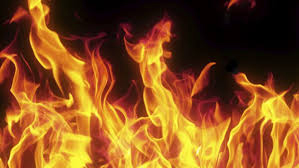 Fire central
Current front page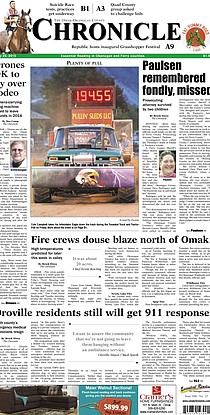 The Chronicle's e-Edition is our full print edition online ~ cover to cover! You get access to both the Wednesday and Sunday newspapers for a regular subscription price of $32/year. An ever-expanding database of past newspapers is fully searchable. Check it out today!