Lead stories
Ash from Wolverine Fire reported falling in Methow Valley

The Wolverine Fire exploded yesterday, growing to more than 15,760 acres and prompting evacuations by boat and by helicopter.

State Highway 97 was closed through town for more than 13 hours Saturday after a crash ignited a gasoline tanker.

Holden Village evacuated

Smoke that has been drifting in and out of the Okanogan Valley for the past several days is from the rapidly growing Wolverine Fire in Chelan County.

North Okanogan County residents will likely notice more smoke emanating from the Newby Lake Fire, but officials say the fire perimeter is secure.
Opinion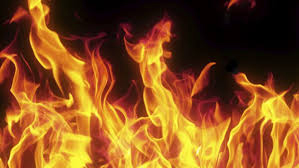 Fire central
Current front page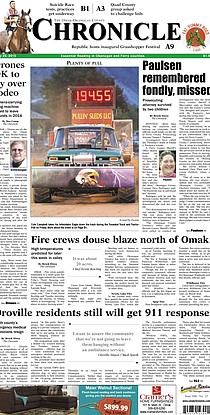 The Chronicle's e-Edition is our full print edition online ~ cover to cover! You get access to both the Wednesday and Sunday newspapers for a regular subscription price of $32/year. An ever-expanding database of past newspapers is fully searchable. Check it out today!