Lead stories
U.S. Highway 97 has reopened after being closed most of the day because of a fatal crash north of town.

U.S. Highway 97 is expected to remain closed well into the afternoon in the wake of a three-vehicle crash in which one person was killed.

One person is dead and dozens more have been taken to area hospitals after a three-vehicle crash. Identities of those involved have not yet been released.

U.S. Highway 97 is closed from milepost 213 in Orondo to milepost 235 at Chelan Falls because of a multi-vehicle crash.
Opinion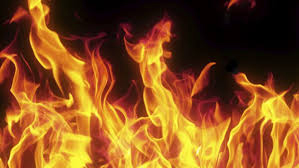 Fire central
Current front page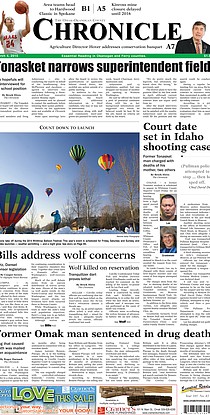 The Chronicle's e-Edition is our full print edition online ~ cover to cover! You get access to both the Wednesday and Sunday newspapers for a regular subscription price of $32/year. An ever-expanding database of past newspapers is fully searchable. Check it out today!