Lead stories
Methow Valley is at Okanogan; Omak is at Brewster

The four-team Okanogan County Summer Swim League starts competition Thursday with two meets.

Here are the results of watercross racing and the freestyle competition at the second Lake Osoyoos Cup in Deep Bay Park on June 13-14

Kenny Mayne is special guest host at Town Toyota Center event

Okanogan County will be well represented tonight at the 45th North-Central Washington Sports Awards at Town Toyota Center, 1300 Walla Walla Ave.

Hundreds of spectators ventured to town last weekend for a variety of events during the annual Founders Day celebration.
Opinion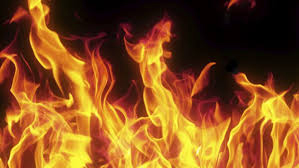 Fire central
Current front page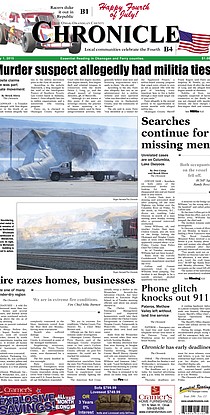 The Chronicle's e-Edition is our full print edition online ~ cover to cover! You get access to both the Wednesday and Sunday newspapers for a regular subscription price of $32/year. An ever-expanding database of past newspapers is fully searchable. Check it out today!