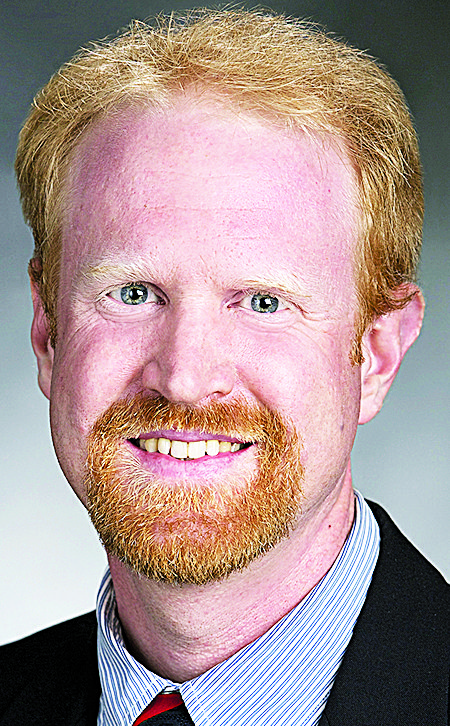 OKANOGAN - Incumbent state Sen. John Smith leads a three-candidate field in election night returns.
The Colville resident garnered 51.15 percent of the 7th District vote Aug. 6 for an apparent spot on the Nov. 5 general election ballot. He received 5,150 votes.
Challenger Brian Dansel, a Ferry County commissioner from Republic, is in second place in election night returns, with 28.52 percent, or 2,872 votes.
Right behind is Springdale resident Mike Brunson with 20.33 percent, or 2,047 votes.
All three are Republicans. The two top vote-getters will advance.
Smith had an even larger lead in Okanogan County, with 69.93 percent of the vote to Dansel's 18.99 percent. Brunson trailed with 11.08 percent.
The election night turnout in Okanogan County was 21.45 percent, with the next count scheduled for Aug. 9.
The Auditor's Office said 2,961 ballots were counted out of 13,807 sent out. Another 255 had been returned but weren't processed in time for the initial count.
Voters had until 8 p.m. election day to hand in their ballots or have them postmarked Aug. 6.
In Ferry County, Dansel led with 62.2 percent. Smith was in second place with 29.91 percent and Brunson was a distant third with 7.88 percent.
As of election night, the voter turnout was 33.9 percent in Ferry County. The next count will be Aug. 8.
That county's Auditor's Office said 1,543 ballots were counted out of 4,519 sent out. Another 25 are waiting to be counted, plus any that were dropped off or postmarked on time.
In other races on the Okanogan County ballot:
-F. Gregory (Greg) Wilder leads incumbent Gayland (Quincy) Snow and Shawn Derrick in the Coulee Dam mayoral race.
Wilder garnered 67.2 percent, or 125 votes, in the Okanogan County portion of the city. Snow had 24.73 percent, or 46 votes, and Derrick polled 8.06 percent, or 15 votes.
City-wide, Wilder led on election night with 67.23 percent, 160 votes, Snow had 24.74 percent, or 61 votes, and Derrick had 7.14 percent, or 17 votes.
-For Nespelem School District director No. 3, P. Jolene Marchand had 46.43 percent, or 52 votes; Dorothy Palmer had 29.46 percent, or 33 votes, and Enid T. Wippel had 24.11 percent, or 27 votes.
-For Nespelem School District director No. 5, Nancy J. Armstrong-Montes polled 62.16 percent, or 69 votes; Andrew C. Joseph Jr. had 27.93 percent, or 31 votes, and Zekkethal "Val" Vargas-Thomas had 9.91 percent, or 11 votes.
-In the Omak School District, Dennis D. Carlton received 46.31 percent, or 565 votes, for director position No. 1. Megan Azzano received 22.7 percent, or 277 votes; Ken Crofoot got 20.98 percent, or 256 votes, and Eric Hein received 10 percent, or 122 votes.
In all races, the two top vote-getters will move on to the general election.