Sometimes it's hard to fathom how people can be so clueless in dry areas during the summer.
While we haven'at hd a whole lot of human-caused fires locally so far this year, the potential certainly is there.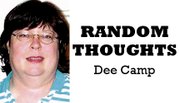 The recent rash of lightning-caused fires, plus a number of human-caused ones elsewhere in the state, prompted Commissioner of Public Lands Peter Goldmark to reiterate the ban on outdoor burning statewide on lands protected by his agency.
Just two of the state's 39 counties have not issued separate burn bans.
Meanwhile, the U.S. Forest Service continues to expand its ban on campfires, and Washington State Parks has issued a ban on campfires in all state parks.
For all the smoky skies and potential for rapid destruction from fires, many people still throw caution to the wind by lighting campfires, dumping barbecue coals before they're truly out, driving their hot vehicles over dry grass, letting vehicles and machinery send out sparks, tossing cigarettes, and leaving glass items lying around, creating the potential for the sun's rays to concentrate and start a blaze.
Hot, dry conditions have made the potential for wildfire unusually high on both sides of the Cascade Mountains.
Mount Si, which I remember from my youth as being perennially shrouded in dense, cool mist, was the scene of a wildfire last week.
The Colockum Tarps Fire, south of Wenatchee, has blackened more than 80,000 acres and leveled several homes, and another fire, near Goldendale, has burned more than 26,000 acres.
Mother Nature does a pretty good job of starting fires on her own. She doesn't need human help.
uuuuu
State and federal officials finally are paying attention to the plight of college students and their parents, when it comes to finances.
Rep. Cathy McMorris Rodgers announced last week that she voted for a bill, the Bipartisan Student Loan Certainty Act of 2013, to make college more affordable.
The act would move all new federal student loans to a permanent, market-based interest rate.
In her announcement, she noted that she's still paying off her student loans.
A few weeks earlier, the state Legislature adopted a new budget that allocates more money to higher education. Soon after, the Washington State University Board of Regents voted to rescind a 2 percent tuition increase earlier approved for the 2013-14 school year.
I'm tickled that education — both at the public school and college levels — is getting additional support in the state and that the feds are giving some relief to those who are taking out college loans.
I'm ticked, though, that it's taken so long for the Legislature to ante up for colleges. WSU, for example, has had double-digit tuition increases in each of the last five years while also cutting classes and programs.
It's also disappointing that it took a lawsuit and subsequent court decision for lawmakers to give more support to public education, especially since the state Constitution puts a priority on common schools.
uuuuu
Finally, Washington State Parks is offering a series of music, history and art events as part of the agency's celebration of the state parks system's 100th anniversary.
The rub is that a Discover Pass was needed if people wanted to park a vehicle at some of last weekend's events.
I understand the concept behind the pass, that the state apparently doesn't provide all the funding needed to keep parks and other recreation sites afloat.
People can debate the pros and cons of the pass all day, but the bottom line to me is that people shouldn't have to pay extra to enjoy a celebratory concert or other event in a public park.
For that matter, an extra use fee shouldn't be charged just to park at a site already owned by the public.
A few of the events fell on Aug. 4, which was declared a "free" day for state park use. Others, however, required the pass.
People who didn't want to pay to park or who couldn't find an off-site parking spot missed out on a "signature celebration" at Deception Pass State Park near Oak Harbor, a similar event at Griffiths Priday State Park near Copalis Beach, and a painting event and concert at Cape Disappointment State Park on the Long Beach Peninsula.
Maybe the folks on the wet side of the state, where all these events took place, don't mind the extra fee, but not everyone is buying into the Discover Pass concept.