I can't remember when I first heard of and read George Stewart's book, "Storm."
The subject, appropriately, is a storm, which enters the story as a football-shaped loop on the weather map, just a little thing, and grows to where it encompasses more than the entire United States and then spills out across the Atlantic Ocean and on across Europe.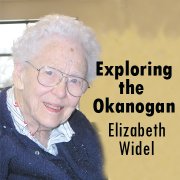 Stewart lays out his scenario and follows the storm, which a young weather man names Maria (Ma-rye-uh) and traces her life span before she dies 12 days later after having affected the lives of millions of people.
His technique is to pick up the life and work of people affected by the storm, coming back to some of them repeatedly (the men in the weather forecasting office in California), and some only once. The reader follows with him the impact Maria has on each of these people or groups of people, and moves from group to group.
All the way from the housewife who calls the weather office to find out if she should hang her washing out, to the dam worker trapped behind a sheet of falling water he must somehow get through – the touch of weather is on each.
You read the dam worker's part holding your breath, and again as an airplane pilot flies through a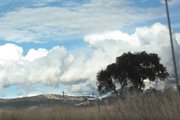 weather front, both in mortal danger.
Always, the writer points out the effect weather is having on people. Always he states the situation clearly, leaving you feeling that you have been there with him and his characters.
And dropped into the text at intervals is a description of something the weather is doing, and sometimes the words are so near poetry that it is like word music. The thought moves through the words without getting stiff or stuffy, just flowing gracefully across the page.
Stewart must have done an enormous amount of visiting offices and work sites to hear and take in all of the information he gives us, his readers.The time of the book is now some 60 years ago. I wonder if he is still alive.
In a graceful acknowledgement of help, the publisher of my edition has the following page: California Division of Highways, California Division of Water Resources, California Highway Patrol, Pacific Gas and Electric Co., Pacific Telephone and Telegraph Co., Pan American Airways Co., Southern Pacific Co. Transcontinental and Western Air Inc., United Air Lines, United States Coast Guard, United States Engineers, United States Weather Bureau, University of California, Western Pacific Railroad Co.
Is there anything else that we talk about as much as we do the weather? It's up close and personal, and affects much of what we do. And George Stewart, in this book, has caught the flavor and feel and action of much of it.
Elizabeth Widel is a columnist for
The Chronicle. This is the 2,848th column in a series. She may be reached at 509-826-1110.