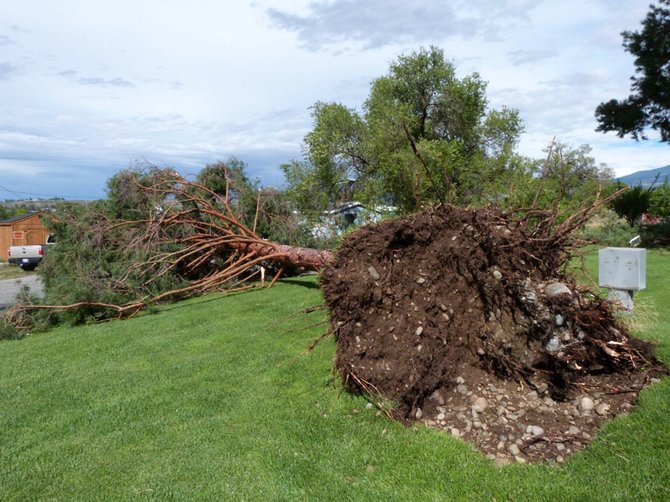 Photo by Al Camp
OMAK - A fierce storm ripped through Okanogan and Omak shortly after 2 p.m., leaving downed trees and scattered fires in its wake.
Electricity also was interrupted.
Emergency calls during and immediately after the storm included a lightning strike fire on Emery Street in south Omak, a tree down in the RV park area of East Side Park and a brush fire near St. Mary's Mission on North End Omak Lake Road.
There also were reports of roofing torn off buildings in Omak and Okanogan.