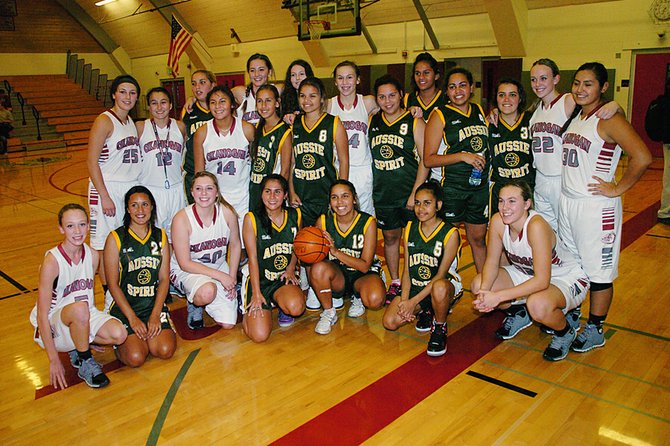 Photo by Al Camp
Okanogan High School girls and a select Australian basketball time pose for a photo together Wednesday night in the school gymnasium.
OKANOGAN — A traveling basketball team from Australia took on Okanogan High School teams Wednesday night.
Many on the team had no more than eight hours sleep during the previous two days that include 36 hours of flying. The team landed in San Francisco, Calif., before reaching Washington state, tour manager Evelyn Jacobs said.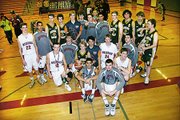 The Kempsey Australia Spirit traveled from the coast of New South Wales, near the Pacific ocean about 152 miles north of Sydney.
Complete coverage and scores will appear in The Chronicle's Sunday edition.
Following the games, the Spirit mingled with Okanogan players, took team photos and selfies before spending the night at players' homes.
The Spirit played Okanogan on its first stop of its tour. The Australians next play in Pendleton, Ore.
Other stops include Portland, Ore., Battle Ground, Shoreline and Bremerton before heading home Dec. 20.