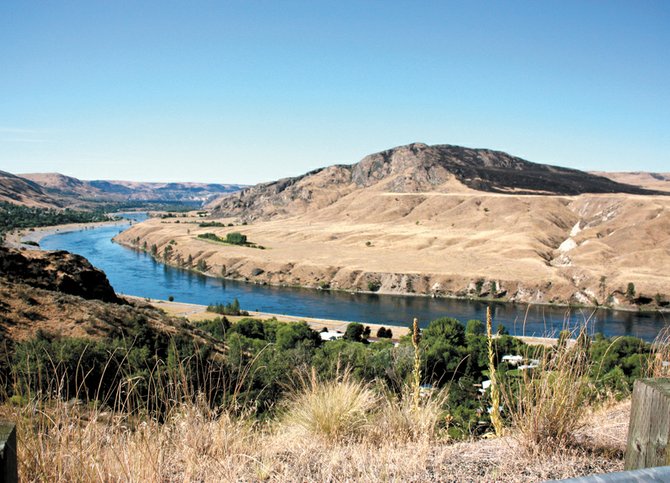 Elizabeth Widel
Architect of erosion, water remodels constantly. This is the Columbia River a few miles north of Chelan.
I have been through my copy of Alt and Hyndman's "Northwest Exposures" in an attempt to find a certain bit of knowledge but have run out of time.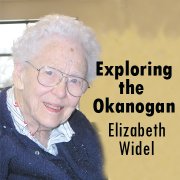 A very long time ago there was a geologic event which left an inch-deep layer of powder over most, if not all, of the earth. It was an explosion which occurred at the end of the Cretaceous period.
I didn't find it. Later, perhaps.
But there is a foreword that is so graceful that I would like to quote parts of it, though I am aware of copyright laws.
They acknowledge the work of hundreds of other geologists, speak of the changes of rocks which can seem fixed and firm in one age and change to something quite different in another. We, as laymen, can know that, though not in detail. But here is an acknowledgement of the work of others, which not everyone will give.
They acknowledge that they have skipped some details. And included is the statement I have quoted about how if this book is not obsolete in 10 years, that will be a sad commentary on the state of research in geology.
I have been deeply grateful to many writers who spoke to laymen in their writing and took us along with them as they discussed this fascinating field of science. And I don't think I'm alone. I believe a lot of you also are interested, too.
We have not had to go the physical dangers they have – nor some of the wrenching arguments with other scientists. Let us hope that buying the books they publish is a help to them. I hope they keep on publishing.
Elizabeth Widel is a columnist for
The Chronicle. This is the 2,865th column in a series. She may be reached at 509-826-1110.