OMAK — The Omak-Okanogan County Chronicle was awarded the city's legal notice publication contract for next year during a Monday night meeting.
The City Council voted unanimously to approve the contract for $9 per column-inch.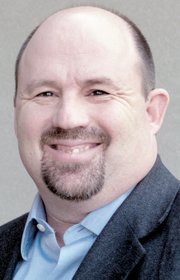 Councilman Lew Goebel moved to approved the contract. Councilwoman Nattalie Cariker provided the second to approve Resolution 67-2013.
"We're proud to continue to provide this service to the city," said Chronicle Publisher Roger Harnack, who submitted the bid. "We provide the city with the best coverage for the money it spends."
City Clerk Lobdell said the city is required under state law to declare an official newspaper of general circulation each year for legal advertising needs.

The call for bids on this item was placed in The Omak-Okanogan County Chronicle and bid requests sent to the Wenatchee World and Chronicle.

Only the local newspaper responded.

As there was no discussion and no comments from the audience, the council voted to unanimously approve the bid.