Major League Baseball is in the process of installing a rule that would ban collisions at home plate. Although the new rule could be implemented as soon as the upcoming baseball season, the more plausible time frame is for a 2015 launch.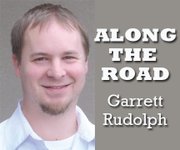 The move parallels what the National Football League has been pushing for several years with regards to reducing concussions.
Football fans — and many players — have been vocal in their hatred of the "helmet-to-helmet" and "defenseless receiver" penalties. Just as with football, I can already hear baseball fans claiming the sport is being softened by league officials and millionaire athletes are just becoming a bunch of sissies.
I'm kind of a baseball nerd and a purist when it comes to the rules, the records and the history. My first reaction was probably pretty similar to a lot of people when they heard home plate collisions are likely going to be banned: "You've got to be kidding me."
The rule would outlaw both elements of the collision — the catcher would no longer be able block the plate, and the runner would no longer be able to target the catcher with the purpose of dislodging the ball.
To me, a good collision at home plate is an entertaining part of the game — and the last refuge for a baserunner caught dead to rights halfway between third base and home plate.
It's the same as a safety laying a bone-jarring hit on a receiver going across the middle.
But the problem is that these hits aren't just disrupting the game, or occasionally knocking a player onto the disabled list. They're slowly killing people, one concussion at a time.
Recent studies have shown repetitive concussions have long-lasting effects that go beyond the usual forgetfulness. Chronic traumatic encephalopathy has been gaining national attention for a couple years now. It's a condition — caused by repeated blows to the head — that leads to severe mood swings, aggressiveness, memory loss and reduced motor function.

A rash of suicides by former athletes have shined the media's light on chronic traumatic encephalopathy, but evidence in boxers and soldiers exposed to blasts or concussive injuries has been pushed away from widespread attention for years. The phrases "punch drunk" and "shell shocked" have been used to soften a truly horrific ailment.
And it's not just football players.
Ryan Freel, a former outfielder for the Cincinnati Reds, killed himself one year ago at the age of 36. It was announced Sunday that Freel's brain showed signs of chronic traumatic encephalopathy. He was known as a fearless, hard-charging player who had suffered at least 10 concussions during his pro career.
Signs of chronic traumatic encephalopathy have been seen in concussion-prone athletes as young as 17 years old.
When you examine the evidence about the dangers of concussions, it's no wonder sports have taken a second look at ways to mitigate traumatic head injuries and err to the side of safety over the fans' reactions.
With home plate collisions possibly a thing of the past, I don't like baseball's rules being changed. But I certainly can't argue against the premise.
Garrett Rudolph is the managing editor of The Chronicle. He can be reached at 509-826-1110 or via email at grudolph@omakchronicle.com.