OLYMPIA — Sen. Brian Dansel has been assigned to the natural resources, transportation and government operations committees of the state senate.
Dansel, R-Republic, confirmed his committee appointments Tuesday.
The 2014 legislative session begins Jan. 14 in Olympia.
"I am very honored to serve in the state Legislature," Dansel said. "People are looking for a new approach – both Republicans and Democrats. This is why it is so exciting to be a part of the bi-partisan Senate Majority Coalition Caucus."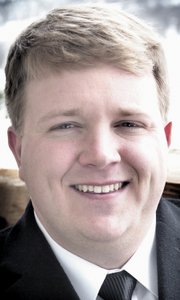 The Natural Resources appointment will hit close to home for Dansel as his and other North-Central Washington counties continue to engage the state on water rights, land acquisitions, salmon-related issues and wolf management.
"I look forward to representing the best interests of the 7th Legislative District," Dansel said. "I encourage everyone to get involved and share their ideas and concerns with me. Our government is only good if people are able to exercise their right to be involved."
Dansel was sworn in Dec. 6 in Republic after knocking off Sen. John Smith in the November general election.
"I look forward to working with Sen. Dansel," Senate Republican Leader Mark Schoesler, R-Ritzville, said. "He brings a wealth of experience to the 7th District. His background in local government, as a Ferry County commissioner, is a welcome addition to our caucus."