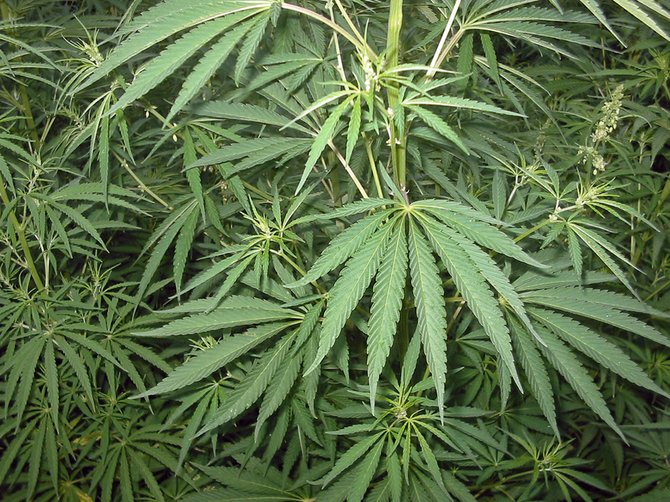 TONASKET — At least 19 businesses in North-Central Washington have applied to be able to sell recreational marijuana to adults.
According to state Liquor Control Board documents reviewed Monday, only five retailers will be licensed to sell recreational marijuana in Okanogan County, one of which must be located in Omak.
Only one retailer will be licensed in Ferry County.
Six businesses in Okanogan County and one in Ferry County are among the applicants. Those businesses are:
Brewster
The Roach 420, State Highway 173 #826
Crumbacher
The Green Nugget, 210 Crumbacher Road
Orient
Secret Herb Shop, 360 U.S. Highway 395N.
Oroville
Sukhleen LLC, 2020 N. Main St.
Tonasket
4US Retail, 32141 U.S. Highway 97
Green Valley Living, 50 Frontage Road
Winthrop
Austin Lott, 29 Horizon Flats Road Suite 7
"The application window is closed," Liquor Control Board spokesman Brian Smith said Monday, noting the North-Central Washington list posted may not be fully up-to-date as there is a backlog of applications to be processed.
In Grand Coulee, only Stone Cold Wellness, 1 Spokane Way, has applied to sell recreational marijuana over-the-counter.
Businesses are also seeking licenses in Colville, East Wenatchee, Leavenworth, Monitor and Wenatchee.
The Wenatchee-East Wenatchee area businesses seeking a retail license are:
East Wenatchee
Just Breathe, 858 Valley Mall Parkway
The Happy Crop Shoppe, 50 Rock Island Road
The Lid, 1931 N.W. Cascade Ave.
Wenatchee
The Happy Crop Shoppe, 1210 N. Wenatchee Ave. Suite J.
Wenatchee is guaranteed at least three retail licenses from among the six allocated to Chelan County. Douglas County is allocated three licenses, with at least one earmarked for the city of East Wenatchee.
As of Monday, 868 businesses had applied statewide; state Liquor Control Board officials previously said up to 334 businesses may get a license to sell. The Liquor Control Board will oversee the licensing.
The application fee for a license is $250 and the license will cost $1,000 annually to renew, state guidelines show.
Washington will become the second state to allow retail sales of recreational marijuana. On Jan. 1, retail sales become legal in Colorado.
Recreational marijuana is expected to be available in retail stores in late May or June, Smith said.