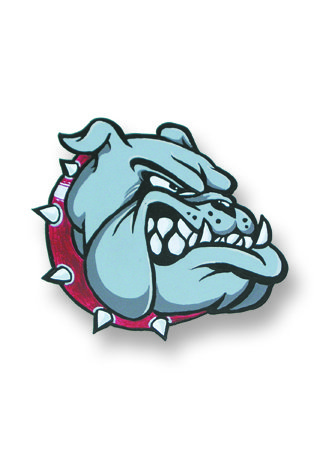 OMAK – Omak wrapped up its regular tennis season falling at Cashmere on May 4.
Cashmere's girls won 3-2 and boys won 4-1.
The Pioneer girls team finished out 9-3 in league, tied for second place and 13-3 overall, coach Lance O'Dell said.
The Omak boys finished 8-4 in league, good enough for third, and 12-4 overall.
"Monday night the coaches will gather in Okanogan for the district seeding meeting," O'Dell said. "The first round of districts will be this coming Saturday in Eastmont."
Omak's No. 2 doubles team Morgan O'Dell and Gabe Holz topped James Weaver and Dawson Taylor, 6-4, 6-4.
The No. 1 doubles team Caleb Riggle and Brady Layton "played very well, but came up short in a three-set match" against Brian Norwood and Adam Ross of Cashmere. 2-6, 6-4, 1-6, the coach said.
"Norwood and Ross both have state experience from last season, so taking a set off of them was pretty rewarding for Riggle and Layton" O'Dell said.
Omak's No. 1 singles player, Greg Sklar "also played very tough, but fell in three sets" to Cashmere's Chad Raven, 6-2, 2-6, 3-6, O'Dell said.
For the girls, Shaylyn Goodall ended the season undefeated, taking out Cashmere's Tasha Kowatsch 6-3, 6-2 at No. 1 singles.
"This win puts Shaylyn at 31-0 over the last two seasons in No. 1 singles during league play," O'Dell said. "Her only loss in the last two years came in the state championship last spring."
Also getting a win for the Omak girl's was the No. 2 doubles team of Anelise Goodall and Hannah Love, who beat Carrie O'Donnell and Maddy Keller of Cashmere, 6-4, 2-6 and 6-2.
uuuuu
PATEROS – Omak swept Pateros, 5-0, in both boys and girls non-league tennis matches May 2.
The Pioneers No. 1 singles players, Shaylyn Goodall and Greg Sklar, each won 6-0, 6-0.
There were two close matches.
Omak's No. 2 boys singles, Cody Smith, edged Johan Hernandez of Pateros, 2-6, 6-3, 1-0 (13-11).
In No. 3 boys singles, Omak's Matt Pearce edged Pateros' Taylor Doucette on a tiebreaker, 6-3, 2-6, 1-0 (10-8).