WENATCHEE — Okanogan-Wenatchee National Forest Supervisor Becki Lockett Heath has been promoted to a position with the U.S. Forest Service's Portland regional office.
She begins her new job as deputy regional forester July 1.
Heath has a long history of experience with the agency.
"We're excited to have Becki join our leadership team in Portland," Regional Forester Kent Connaughton said. "In my mind, Becki is an outstanding leader who brings energy, knowledge and wisdom to her new position."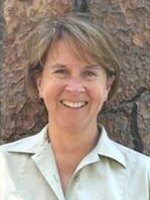 Heath will be one of two deputy regional foresters assisting Connaughton in the region's Portland headquarters. The regional office oversees 16 national forests, a national scenic area and a national grassland comprising 24.7 million acres, approximately 3,500 employees and a budget of $420 million.
"I am honored to have been selected to be a part of providing leadership to the Pacific Northwest Region," Heath said. "I look forward to engaging with directors and programs for which I have responsibility. The Pacific Northwest is my home and I have tremendous loyalty to this region and its employees."
Heath is a career U.S. Forest Service employee who began working for the agency in 1980. She graduated from Oregon State University in 1976 with a bachelor of science degree in recreation and environmental education. In 1980, she obtained a master of science degree in forest management from the University of Washington.
She has worked in the Mount Hood, Ochoco, and Umatilla national forests in Oregon in timber management