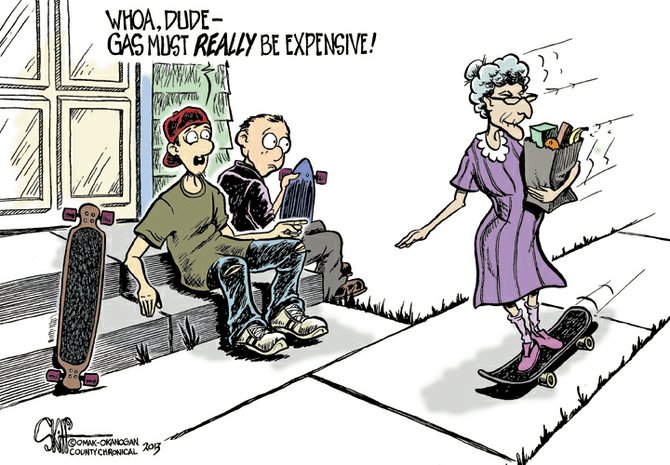 Drinking problems need addressing
I understand that the beer industry has supported a dangerous measure in the state of Washington. I'd like to say enough is enough.
I think it's time to teach them a lesson about greed. My suggestion is that those with drinking problems go to their local Alcoholics Anonymous meetings for assistance with them so that, not only will they not be miserable, but no one else will be either. The beer industry won't be able to support dangerous measures anywhere and will think before they spend next time.
Because of this, no one should buy anything from them.
Gretchen Anna Sand
Kennewick
Oversight of Public Utility rates is a great idea
Last week's editorial on PUD mismanagement was spot on. I could not agree more. The ratepayers' interests and what is good for Okanogan County have been missing from the PUD equation for 10 years or better and we have been purposefully kept out of the loop until decisions are laid down upon us by the vote of just three people, our PUD commissioners.
We must bring the "public interest" to the public utility which it has morphed into a revenue and resource consuming monster, making all our lives harder, not easier. We don't need a $35 million power plant that provides only 2 percent of our need. This is a "no brainer"! We need a PUD that listens.
Ten years ago, dedicated residents of the Methow Valley researched rewiring the Loup line with new graphite cables, less weight, greater load capacity and no right of way issues or negative visual impacts and even found a contractor to perform the job without interrupting service.
They were treated poorly, like a nuisance, and dismissed with little thanks. The voice of reason and common sense is not being listened to at PUD headquarters.
The next scheduled meeting of the PUD is Tuesday, May 28 at 12:30 p.m. in the PUD auditorium. I plan to be there and I hope many other citizens and ratepayers show up to put the "public" back in the PUD.

I am bringing my dinner. I think it is going to be a long meeting.

Joseph Enzensperger
Oroville