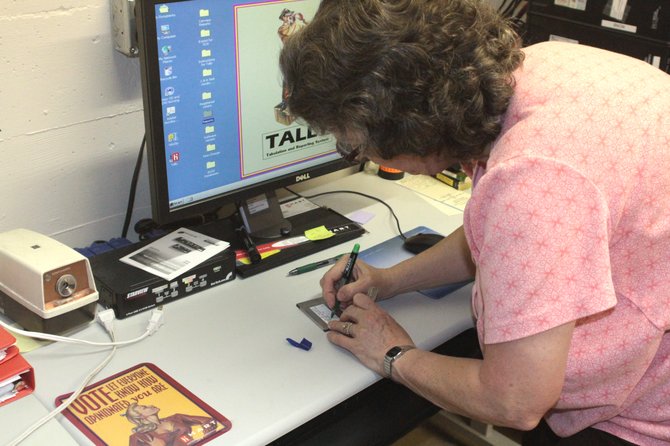 Photo by Garrett Rudolph
Okanogan County Elections Administrator prepares the ballot-counting system to tally votes in Tuesday's general election.
REPUBLIC — Challenger Brian Dansel leads Sen. John Smith in the 7th Legislative District senate race, preliminary election returns tallied Tuesday night show.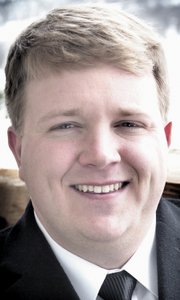 "The first thing I have to do is thank all of my supporters," Dansel said.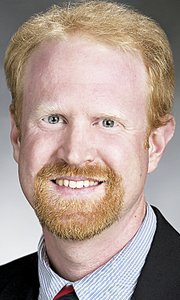 Smith, 40, could not be reached for comment.
Dansel, 30, said the election results "look good," but he wanted to hold off on claiming victory until results are finalized.
He received 12,362 votes, compared to 10,617 for Smith.
Dansel said the preliminary response from the voters shows that "people are ready for something new. They resonate with a working-class guy, somebody that's never really been a politician."
Both candidates are Republicans.
Dansel had large leads in both candidates' home counties. In Ferry County, where Dansel is a county commissioner, he has garnered 73 percent of the votes cast (1,476), compared to Smith's 27 percent (546).
He also leads Smith's home county, getting 57.6 percent of the votes in Stevens County (4,183), compared to Colville resident Smith's 42.3 percent (3,070).

Smith has slight leads in Okanogan, Spokane and Pend Oreille counties.
In Okanogan County, Smith has 1,387 votes, versus Dansel's 1,250. Smith leads Spokane County by 111 votes and Pend Oreille County by 50 votes
Dansel was elected Ferry County commissioner in 2010.
Smith was appointed to the state senate in January when Sen. Bob Morton retired.