REPUBLIC — Local resident Brian Dansel grabbed 73 percent of the Ferry County vote Tuesday night in his bid to unseat Colville's John Smith in the race for Legislative District No. 7 senator.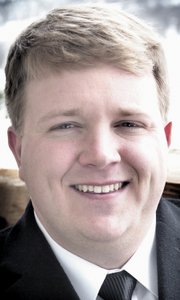 Dansel received 1,476 votes to Smith's 546, according to preliminary election returns for the county.
The district covers Pend Oreille, Stevens, Okanogan, Ferry and Spokane counties. Watch for complete coverage coming online at www.omakchronicle.com.
In other Ferry County contests:
Storey Jackson has 73.6 percent of the vote to lead Patrick Hayes with 26.4 in the race for the school board's No. 3 seat.
Leo Jenkins leads Talon Venturo, 75.4 percent to 24.6 percent respectively, in the Republic Town Council race for seat No. 4.
Local voters were calling for repeal in all five advisory votes on tax-credit revocations by the Legislature last year.
Local voters were supporting Initiative 517 by a margin of 56.4 percent to 43.6 percent.
Local voters were rejecting genetically-engineered food initiative 522 by a margin of 54.2 percent to 45.8 percent.