BREWSTER — David Smith Jr. has a slim two-vote lead in the preliminary tally in the race for mayor against incumbent Lee Webster.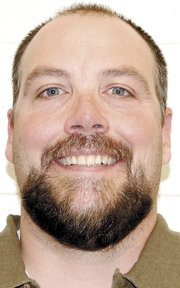 As of Tuesday night, 62 votes have been cast for Smith and 60 for Webster.
"It's two votes," Webster said. "We'll see what happens."
Smith could not be reached for comment after preliminary results were released.
If Webster wins, this will be his third four-year term.
Okanogan County elections officials counted 6,068 ballots on Tuesday and estimate there are 2,285 left to count. The next count will be Friday, and final results will be certified Nov. 26.
The voter turnout so far is 28.46 percent.
Okanogan County Elections Administrator Mila Jury said typical off-year turn-out is around 53 percent.