OMAK — Voters in Omak, Tonasket and Brewster are opting out of taxing themselves for criminal justice.
Preliminary general election figures released Tuesday night show Omak's sales tax measure to help fund public safety is failing by the slimmest margin of the three cities, 53 percent to 46 percent.
That works out to 271 votes against and 236 in favor of the tax proposal, which is a one-tenth of 1 percent sales tax increase.
"I was hoping that it would pass because it would give us some additional resources to devote to public safety," City Administrator Ralph Malone said. "This is a preliminary number. However, six points is a pretty big deficit to overcome .
"If there had been an 11th-hour campaign push to support it, I would maybe be a little bit more optimistic.
"That's sad, but we'll see where we'll go with the funds we have this year and maybe try again next year."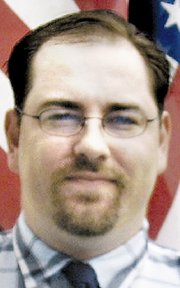 Tonasket voters were defeating a similar measure, 71 votes to 46, or 60.6 percent opposed.
"There's a lot of ballots in the dropbox," Mayor Patrick Plumb said Tuesday night. "With percentages being what they are for turn-out in the county, it's a little early to say that everything's permanent.
"The percentages look worse than the actual numbers; I'm not willing to exactly call it yet."
Brewster is facing the biggest potential loss, with a margin of 65 percent against to 34 percent in favor. That works out to 79 votes opposing the measure to 42 favoring.
"Wow," Mayor Lee Webster said after the preliminary results were released. "I'm not quite sure what to say. We'll see what happens."
One-tenth of one percent is the equivalent of 1 cent for every $10 spent on taxable goods.
The increases, if approved, will go into effect April 1. The money collected would likely be used for criminal justice in Brewster, and mostly for criminal justice and fire services in Omak and Tonasket.
Of the 21,318 ballots mailed to Okanogan County residents, election officials counted 6,068 of them on Tuesday. The next ballot count will be Friday, and final results will be certified Nov. 26.