The other day, while I was at my clinic (for something else), I was offered flu and pneumonia shots and accepted.
In my family, pneumonia is a word that commands attention. My grandmother died of it when in her 30s, leaving, in addition to her husband, three children, the oldest of whom was 9.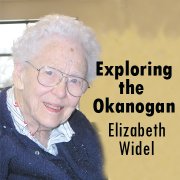 This child, who later became my mother, had to take over the duties of her lost mother after a visit by an aunt. She sewed for her younger brother and sister, and cooked for the family and for the threshing crews that visited their Nebraska farm during harvest. In short, she was a surrogate mother.
I have known this story all my life, but it did not occur to me until the other day that it must have meant she had virtually no childhood. It prepared her for raising her own four children, of whom I was the oldest.
Grandma Landin died weeping for her three children. But out on the Nebraska prairie – and, indeed, nowhere else in those days – there was neither the medical knowledge nor the medicine to deal with this killer.
As recently as in my childhood memories, there was a thing called "the crisis" in which a pneumonia victim went through a crisis: Either the person made it or did not. I can remember being told that so-and-so, who had pneumonia, was approaching the crisis, with the knowledge that it was crucial.
There might possibly be a recovery. More likely, it was a death.
Now let us move from the Nebraska prairie to Okanogan County, memories and all.
My first personal contact with the disease came when I was in college, where my student activities fee paid for my stay in the hospital. When my parents were told that I was in the hospital, my father detoured on his way home to visit me.
When he got home, Mother asked him what I had that put me there.
When he said "pneumonia," she reacted in horror as her own memories of her loss came crowding in. But in the intervening years had come saving medicines, among them sulphadiastreophol, which in a few days sent me home and out from under the shadow of death.
After a few days of taking three little blue-gray pills every three hours, day and night, the disease was beaten.
I don't remember the medicine they used the second time I had it, but it was after I was in Omak.
And now …
The shot I received at the clinic the other day was not the first, for there had been other pneumonia shots as preventive measures in between. But this one was different.
The young medic at the clinic zipped the needle into my right arm so deftly that I didn't really feel its entry. She put a patch over the spot and sent me on my way.
It didn't even hurt at the time, though the arm did some aching later in the next few days.
And then, to me, the miracle: For those over 62 years of age, no further pneumonia shot will ever be needed. What a marvel!
So the line of protection extends far and wide, including Okanogan County in its embrace, and the tragedy of a dying mother mourning for her motherless children need not be repeated.
I've said it before but will repeat: The lab technicians working to develop medicines to combat the ever-present hazard of disease are heroes in their own kind of battle. This one against disease is a never-ending one, and Dr. Lynn Thomason, daughter of Okanogan's Virginia Thomason, is one of the fighters.
Elizabeth Widel is a columnist for
The Chronicle. This is the 2,860th column in a series. She may be reached at 509-826-1110.