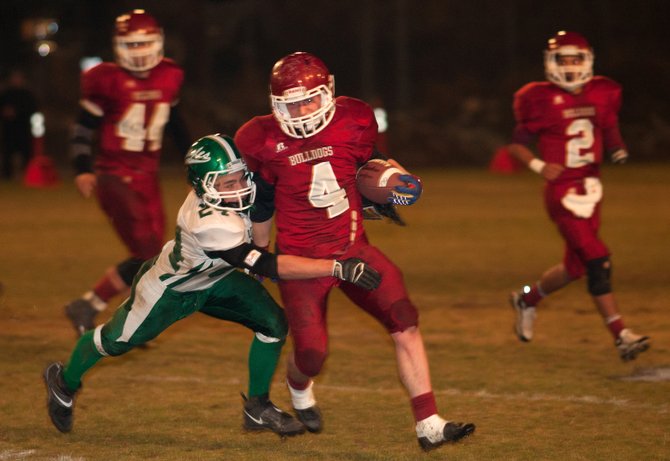 Ken Gray
Okanogan's T.J. Morris runs against Lakeside in a recent cross-over football game prior to the state of the 1A playoffs.
WENATCHEE — The unranked Okanogan High School football team heads south Saturday to take on No. 5 Cashmere at 4 p.m. Saturday at the Wenatchee Apple Bowl, 1101 Millerdale Ave.
Both teams enter the fray 10-1 overall.
Okanogan's lone loss was to Cashmere, 49-14, on Oct. 11.
Cashmere's lone loss was 21-3 to No. 1 ranked Cascade Christian the first week of the season.
The game will follow the 1 p.m. game between Wenatchee and Chiawana at the Apple Bowl.
Although slated to start at 4 p.m., Okanogan coach Erick Judd said it will start after both teams have had an hour warming up following the first game.
That could be later than 4 p.m., he said.