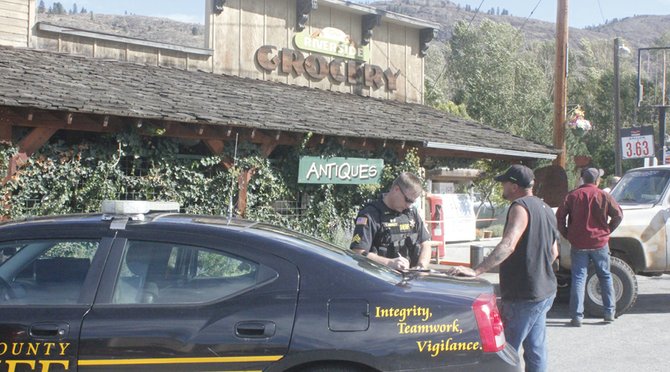 Photo by Roger Harnack
Okanogan County Sheriff's Office Sgt. Tony Hawley interviews a potential witness to Monday's Riverside Grocery robbery.
The Chronicle
RIVERSIDE — The Okanogan County Sheriff's Office has released surveillance footage of a robbery and is seeking the public's help in locating a suspect.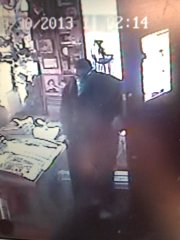 The video can be seen here.
The robbery occurred at 11:54 a.m. Monday at Riverside Grocery, 102 Main St.
The Sheriff's Office is seeking a "stocky, believed-to-be Hispanic" man, estimated to be about 5-foot-8 or 5-foot-9, Sheriff Frank Rogers said.
He said anyone with information on either the robbery or the suspect should contact Sgt. Tony Hawley or Detective Rob Heyen by calling 509-422-7232.