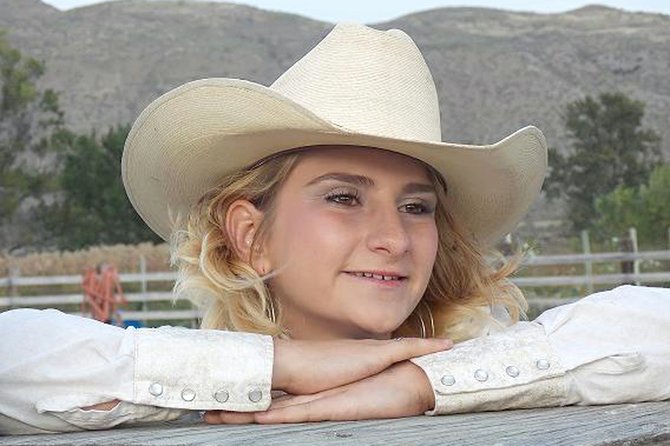 OMAK — The Miss Omak Stampede horsemanship competition planned for this Saturday has been canceled because one of the two contestants has dropped out.
Menze Pickering, a 17-year-old senior at Oroville High School, notified Stampede officials Oct. 9 that she'd rather enjoy her senior year free of royalty duties. She just came off a year of being Okanogan County Fair queen.
That means Okanogan student Tiffany Mannikko, 17, will be crowned during Stampede's annual banquet Nov. 16, Stampede director Jeff Demmitt said.
Stampede has not had a contested queen competition since Amanda Emerson and Katie Fergus met in 2009.; Emerson was selected. Fergus later became queen in 2012.