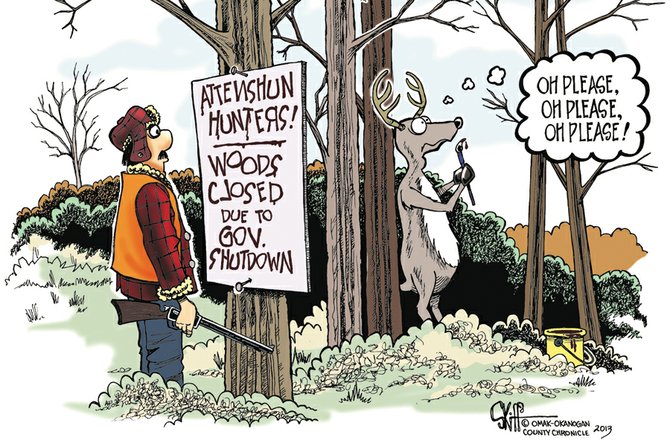 I-522 gives choice to consumers
When Monsanto and the federal Environmental Protection Agency claimed genetically modified BT corn safe for human consumption and that no BT toxins would be found in humans, they were either negligent or incompetent. Monsanto genetically modifies corn to produce BT, a poison that kills insects eating the corn.
According to a 2011 study by doctors at Sherbrooke University Hospital in Quebec, Canada, Monsanto corn's BT toxin was found in the blood of pregnant women and their babies, as well as in non-pregnant women. The toxin was found in 93 percent of 30 pregnant women and in 80 percent of umbilical blood. It was also found in 67 percent of 39 non-pregnant women. This study was accepted by the peer-reviewed journal "Reproductive Toxicology." The acceptance of a research paper by a peer-reviewed journal means the research is of high quality and meets scientific standards.
In animal studies by Italian-sponsored research, Monsanto's BT corn fed to mice and rats found that there was elevated "allergic and inflammatory responses."
About 500 people in Washington state and Vancouver, B.C., Canada, showed allergic and flu-like symptoms when they were exposed to the BT toxin spray when it was used to kill gypsy moths.
It is a matter of freedom of choice. Food is already labeled so that folks with diabetes, high salt intolerance and chemical intolerances can have the knowledge to assist with their own health matters. That seems to be quite reasonable.
Vote yes on I-522.
Bill Huhn
Okanogan
Extended shutdown hurts the economy
You're entitled to your opinion. But I, for one, don't agree with your thinking the federal shutdown isn't such a bad thing. Maybe nothing changed in your life, but I'm sure it has for all these people now out of work.
Essential or non-essential, a job is a job, be it federal or private-sector. Just like private-sector workers, the paychecks of these federal furloughed people mostly go back out to the various businesses and helps with the nation's economy. So, an extended shutdown only hurts the economy and accomplishes nothing.
Maybe those workers that no longer have a paycheck might decide your paper is non-essential and cancel their subscriptions. Then, we'll see if nothing has changed in your life.
Al Ames
Twisp
People need more than local products
One often sees the words "buy locally."
While "buy locally" seems like a good idea, it quite simply isn't as much.
OK for perhaps locally grown apples, cherries or pears.
You can walk down to the store and buy a few locally grown or locally made items.
I say walk because gasoline and oil for an auto is not a local product (nor is the auto itself). And a bicycle is out too — steel and rubber are not local products.
And you'll likely not have any pockets to put your money in because the materials that make up clothing are also not locally produced.
No more bananas for the morning cereal you no longer have because cereals are not made locally, either.
No more morning coffee, or orange juice either. No more chocolate anything.
You are now naked and living in a shelter made from sage brush and sticks or a cave (no more houses because metals for saws, hammers and nails aren't local materials). Insulation, most roofing and paint are not local materials. No store, mall or shopping center buildings either.
Mosquitoes and other pests in droves, pesticides are not made locally.
Morning breath abounds — toothbrushes, toothpaste, mouthwash are not locally made.
Forget deodorants and perfumes (and soap?)
Now you are naked, bug bitten, have bad breath and you stink.
Don't come shopping at my place (shirt and shoes required).
Stephen Quigg
Connell
Dansel stands for principle
After reading a letter to the editor, I decided to look into the 7th Legislative District Senate candidates' campaign contributions myself.

I printed off the PDC sheets on Oct. 3. Of Brian Dansel's contributions, 61 percent are from his own county, 5.5 percent are outside the 7th District, and zero percent is from outside the state. The only PAC that contributed to Brian is the WEA. All other donations were from small businesses and individuals.
Compare that to John Smith. Take the first 71 contributions, which make up 66 percent of total money raised (just under $60,000), as of Oct. 3. Of those, only 7 percent of contributions were within the district (all Walmart, Vaagen Brothers, Echo Bay Mining), 30 percent were out of state (including names like Alaska Airlines, Anheuser Busch, USAA and Johnson & Johnson), and 63 percent within Washington, but outside the 7th District (including Premera Blue Cross, Avista, Weyerhaeuser and Washington Bankers Association).

Why would international corporate names be pouring big money into a little old Washington state Senate race between two Republicans? Especially one where the "incumbent" was never elected, but merely appointed by the Republican party?

I don't need corporate interests outside my district telling me how to vote. I don't need Republican Party leadership telling me how to vote (yes, I am a Republican). I want a candidate who stands on principle, not party rhetoric. I want a candidate who thinks for himself and votes on my behalf, not the lobbyists. I believe Brian Dansel is that candidate. Please vote for Brian this November.
Pam Leslie
Tonasket