When I was a child, my family had a custom of letting each child specify one Christmas gift he or she wanted.
If the wish were feasible, the parents would strive to provide it. But it was during the Great Depression, and my dad's job had disappeared with the last contract for his employer, and he was selling magazines and spices and anything else honorable to keep us fed.
I remember doing some elaborate planning with my brothers (sister Barbara was too young at that point), which involved each one getting half a signaling set so that together they had a complete unit.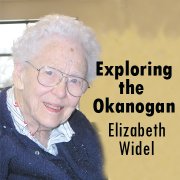 But for ourselves, it was one each. Perhaps you can imagine my shock when a boy in school came up with a list of things he wanted, one of which was a pair of eight-foot skis. I was in eighth-grade at the time. Since then I have heard some tales that make that one seem mild.
It was one of those years where the gifts were so few that when someone got my dad a pair of rubber boots, Mom wrapped them separately so there could be as many packages as possible under the tree.
No one thought it was funny at the time, but I remember it with a smile now.
Already the colorful catalogs are coming in with all kinds of tempting (and a lot of them unnecessary) things displayed in them.
But the search for the right thing for each person has never lost its charm, and now we have the option of the Sharing Tree and other things like it in which one can effortlessly follow the biblical injunction that when you give to give without letting the left hand know what the right is doing.
When you give invisibly, as it were, it is not hard to carry that out.
But when you give an acknowledged gift to someone special, it is nice to know he or she is pleased. All of this is beside the point, which is the planning that goes on ahead of time. The vendors will help you to the utmost with tempting displays, and I have found a number of local stores ready to order in an item requested.
But a large part of the fun is the planning. And part of that is the moment of discovery after seeking – and deciding. For the person who "has everything" (they are hard to buy for), a gift in their name to a worthwhile charitable organization is a nice solution.
And I like the idea of a gift that brings pleasant memories to the recipient, long after the last Christmas card has been taken down. I have some that go back for many years. Pleasant memories.
I hope your enjoyment of the season brings you pleasant memories in what family and friends send to you and that, in their names, the same thing is going on for them.
Elizabeth Widel is a columnist for
The Chronicle. This is the 2,858th column in a series. She may be reached at 509-826-1110.