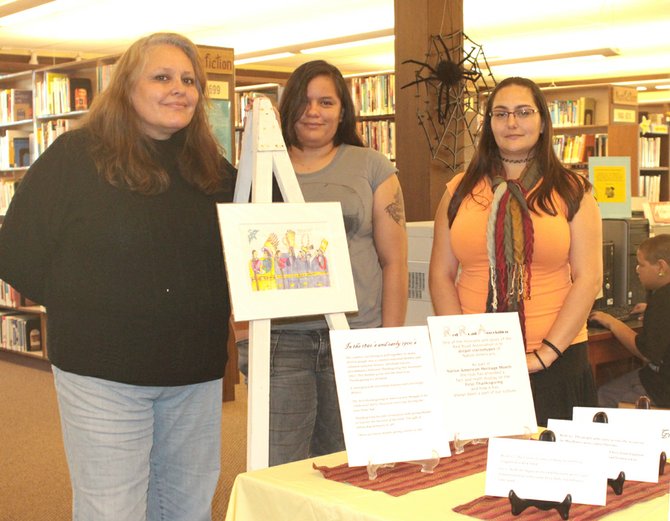 Photo by Garrett Rudolph
Cheryl Grunlose, from left, and Kaylynn Grunlose, with the Red Road Association, and Sterlene Sena, from the Omak Library, pose with the exhibit about the first Thanksgiving.
OMAK — An exhibit debunking the myths and stereotypes of Thanksgiving is now on display at the Omak Library, 30 S. Ash St.
The exhibit was researched and presented by Coulee Dam resident Cheryl Grunlose, members of the Red Road Association and the Native American Club of Wenatchee Valley College, Omak.
Grunlose, the former president of the Red Road Association, installed the exhibit at the library last week.
It will be open for viewing through Nov. 30.