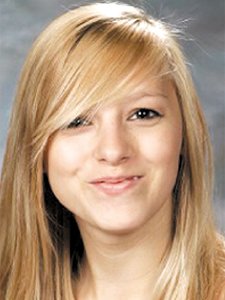 CONCONULLY – An Omak woman was killed Sept. 3 when her vehicle plunged off an embankment south of Fish Lake.
Carissa L. Amundson, 22, died at the scene, Okanogan County Sheriff Frank Rogers said.
Deputies were called at 6:30 a.m. to the crash about a mile south of Fish Lake. They believe Amundson, who was thrown from the vehicle, was the driver.
He said Amundson, Garrett Peterson and Sophia J. Best, both 19 and from Omak, apparently were driving around at about 5-5:30 a.m. when their vehicle skidded on the gravel road and went over a 280-foot embankment. The vehicle overturned and Amundson was ejected.
Best hiked out to the Fish Lake Campground and alerted a camper, who called 911, Rogers said. Peterson and Best both were taken to Mid-Valley Hospital, Omak.
Peterson later was transferred to Central Washington Hospital in Wenatchee.
Best was listed in satisfactory condition Tuesday morning. Peterson was listed in satisfactory condition.
Rogers said deputies are still investigating the scene and don't know whether drugs or alcohol were involved.
There were no indications speed was a factor, Rogers said.
Amundson attended Okanogan High School. She was a cheerleader during the 2007-08 school year and also was involved in the 2HOTT cheerleading squad.
School records list her mother as Rebecca Sandu.