The first week of college football is in the books, and the first week of the National Football League season is finally upon us after four weeks of tough-to-watch preseason action.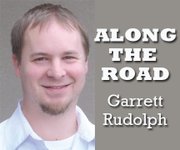 After another abysmal baseball season, football can't come soon enough for the state of Washington.
As a lifelong Seattle sports fan, I've learned to temper any high expectations, but I have a feeling the Evergreen State is primed for a fantastic year on both sides of the mountains.
The Seahawks were clearly the most dominant team in the league during the preseason and fans are quickly developing a — pump the brakes, pump the brakes! — "Super Bowl or Bust" mentality.

They finished with a flawless 4-0 record, winning their games by an average of nearly 20 points per contest. They ranked second in total points scored, behind the defending Super Bowl champion Baltimore Ravens. They ranked first for fewest points allowed, with only division rival San Francisco — last year's Super Bowl loser — coming within a touchdown of the Hawks' defensive dominance.
And it's not just rabid local fans that have high expectations. Seattle has drawn the attention of Las Vegas and the national experts. With 17:2 odds, the Seahawks are considered one of the favorites to hoist the Lombardi Trophy, just behind Denver.
Meanwhile, in the college world, the University of Washington got off to a great start with a dominant win against a ranked Boise State team. The Huskies look primed to break the 7-6 curse that has plagued them each of the past three seasons. And even Washington State could be on an upswing, after hanging tough against Auburn in Alabama.
But perhaps the biggest shocker of the weekend was Eastern Washington University, which went down to Oregon State University and earned a massive upset over a ranked Pac-12 team in a high-scoring shootout.
Could the Eagles of Cheney be in the hunt for their second Football Championship Series national title in the past four years?
And the feeling of excitement for the state's football teams cannot come at a more perfect time, with Forbes having recently released its list of the nation's most miserable sports cities.
Right up there at the top are the fans of Seattle sports, which have seen 115 years of pro baseball, football and basketball history, with just one championship.
Perhaps that streak will continue, but a deep playoff run by the Seahawks would sure alleviate some of that misery Forbes has noticed.
Garrett Rudolph is the managing editor of The Chronicle. He can be reached at 509-826-1110 or via email at grudolph@omakchronicle.com.