Well, after months of anticipation, it's finally happened: The first electricity bill with the Okanogan County Public Utility District's revised rate structure hit my mailbox last week.
For me, it was pretty close to what I expected.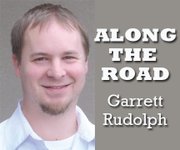 My bill tipped the scales at an even $50 — a 26 percent jump compared to my previous bills. Before, my bills had been $37 each month, while using an average of 301 kilowatt-hours per month.
I wrote a column in the Aug. 21 edition of The Chronicle where I dusted off my calculator and I came up with a prediction of about $48 a month, not far off from the actual bill.
For me, it won't change my spending habits or have any effect whatsoever on my financial situation.
But what about those people that need to use more electricity than I do? I live in a small, one-bedroom apartment that's fairly well insulated, and frankly, I'm not home all that much. Add in a family, a bigger place and more of a "normal" work schedule and all of a sudden, I can see that jump having a lot more impact.

The Public Utility District has said the average rate increase will be somewhere closer to 10 percent.
But another rate increase, albeit a smaller one, is on the horizon with Bonneville Power Administration raising its prices.
I wonder how others might be affected by these rate increases. There was obviously a lot of backlash to the proposal of raising rates.
To me, the bigger factor for most people is not the $13-per-month jump from the Public Utility District.
It's the fact that people are seeing their electricity bills jump, right alongside their gas bills, their car payments, rent, mortgage, food and other costs of living, all without seeing much of an increase in wages over the past decade or more.
People can stay afloat when one bill goes up. But the accumulation of several rising bills can sink a lot of households.
Garrett Rudolph is the managing editor of The Chronicle. He can be reached at 509-826-1110 or via email at grudolph@omakchronicle.com.