In our wealthy nation, it's astounding that nearly 22 percent of children under 18 live in poverty and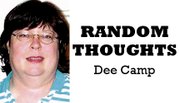 more than 16 million children live in households that struggle to put food on the table.
Share Our Strength, www.nokidhungry.org, gives those and other sobering statistics:
• In our country, 9.8 million children get free and reduced-price breakfast, but another 10.6 million eligible kids go without.
• Nearly half of all people who use food stamps are children.
The numbers in Okanogan and Ferry counties are similarly abysmal. Many school districts have free and reduced-price meal populations of 50 percent or more. In some, every child qualifies.
Even the Methow Valley district, which some consider affluent in comparison to others, has a 49 percent rate.
September is "No Kid Hungry" month, and many restaurants — including some local ones — are seeking monetary donations to combat hunger.
That's one way to help. Another is to donate generously and often to local food banks and food drives.