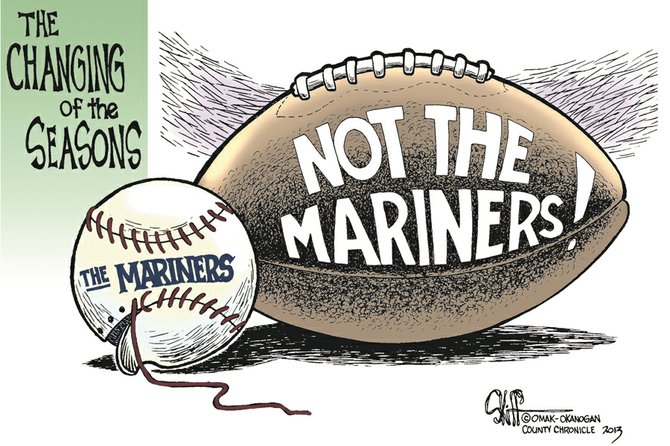 Keep country music at the fair
Keep it country! I enjoy the Okanogan County Fair every year. However I would like to see the music kept country.
This is only my opinion but when I am taking in the fair and hanging out with family and friends at the food court, listening to the local country singers was always enjoyable at the fair. I missed that this year.
Roberta Tonasket
Omak
Support Brian Dansel for Senate
I served as Stevens County commissioner District No. 1 for eight years until I retired at the end of my second term in 2008.
It has been almost five years since I left public office, yet I keep involved with the issues facing Stevens County residents out of loyalty to my constituents.
Early in the race for the Washington State's 7th Legislative District, I openly endorsed the incumbent, Sen. John Smith. However, after carefully examining the resumes of both Ferry County Commissioner Brian Dansel and Sen. John Smith, I have reconsidered my position and decided to support Commissioner Brian Dansel for District 7 senator.
Brian, in three years as county commissioner, is well-acquainted with our natural resource base industries timber, mining, ranching, forest recreational use etc. and feels that the wolf problems are living proof that agriculture should be represented on the state Fish and Wildlife Commission, which calls for legislative restructuring of that department.
Brian Dansel is committed to find solutions to support our public schools system, and also feels that the state Highway 395 north-south corridor being a NAFTA route should have high priority. Please vote for Brian Dansel.
Tony Delgado
Loon Lake
Tests measure students poorly
So the state results measuring student progress and proficiency are showing poor results in our schools. Well, like Mr. Swanson said, "It's how one kid did on one day."
He is absolutely right and I think most teachers would agree with him. After spending years in the educational system, I think these tests are a poor indicator of student achievement.
The majority of school patrons and parents do not understand these tests and I wonder if the designers of the test do.
I would like The Chronicle to find and publish some examples from these tests. The school districts usually have sample ones in their offices in case parents have questions. Find several of the math and science questions from different grade levels and print them so we all can take our chances on answering them. And, if you have room, print some of the others.
Darlene Morava
Coulee Dam
Dansel has funded campaign locally
Elections in large districts can be difficult for voters. It's difficult to personally know the candidates. I decided to check the State Public Disclosure Commission and was shocked by the amount of money our current state senator has received from outside the 7th District. Whereas, Brian Dansel's funds are all local businesses and people.
After researching those figures I went to the candidate's county auditor's website and found the voting results of the primary. Sixty-three percent of John Smith's neighbors, those who know him best, voted against him. Interestedly, I found that the town of Colville where Smith has had several businesses and interactions, voted against Smith by 59 percent.
On the other hand, Brian Dansel received 77 percent of his neighbors' vote. If you are like me and have limited personal knowledge of a person's character and actions, just look for those who do.
After all my research I will be voting for Brian Dansel and am sharing with any and all who will listen because I want a senator who doesn't owe favors to special interest groups and has gained the respect of his neighbors.
Jeanie Thompson
Kettle Falls
Council needs strict oversight
What is going on with the Colville Confederated Tribes? Just my opinion, but I still adamantly say strict oversight by the peoples is necessarily there against a still that we the concerned membership fighting for council reform truly and necessarily need more support from the general membership to enact once again constitutional governance as non-transparency from council is still the rule rather than the exception.
A "new" third CCT corporation? No! No! No! It will only be one more corporate siphon off of our CCT fiscal sustainability. Going clear back to last April, council applied for and received a sizable federal grant toward the CCT youth. Since that timeframe, have you seen, heard, read about any CCT program monies going to our tribal youth? I haven't.
Where has this money gone? Perhaps still another reason for forensic audits. Perhaps more fiscal mismanagement, jeopardizing any future federal grant monies. In this dangerous detente, idly sitting by, waiting on that court decision, become participative to change! Look for and find those lady elders who are recall petition carriers. Yes, they are still out there folks. When, and only when, those recall petitions are put into motion will we, the Colville tribal peoples, begin to see reform on the Colville tribal reservation.
Truman V. Covington
Spokane
Vote 'yes' on Initiative 522
Right now in the state of Washington there is no law requiring companies to label food that contains genetically engineered (GE) ingredients.
Genetically engineered plants or meat products have had their DNA artificially altered. We're talking about corn that contains an insecticide inside the kernel itself. There are no long-term studies that prove genetically engineered foods are safe.
Join me and pledge to vote "yes" on Initiative 522 today and join the millions of Washingtonians who want to know what's in their food.
Lou Stone
Inchelium