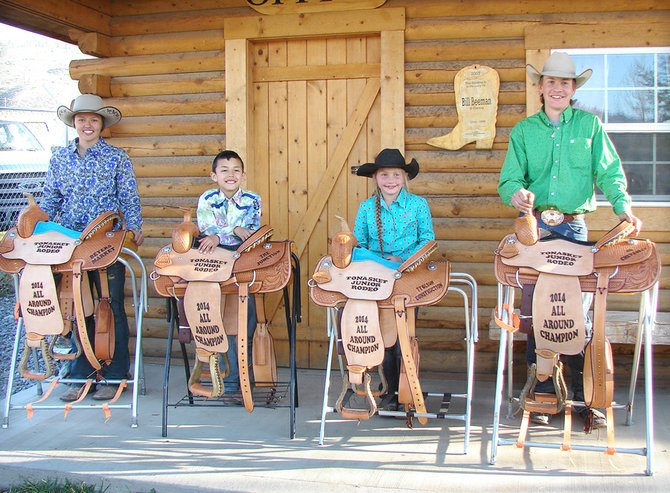 Heather Popelier
Saddle winners at the annual Tonasket Junior Rodeo performed April 19-20 include, from left, Kaelyn Marchand, Bryson Butterfly, Quincy Downey and Wade Bruemmer.
TONASKET — All-around winners from little people to senior were awarded at the annual Tonasket Junior Rodeo on the weekend.
All-around saddle winners included Quincy Downey for peewee/junior girls, Bryson Butterfly for peewee/junior boys, Kaelyn Marchand for intermediate/senior girl and Wade Bruemmer for intermediate/senior boys.
Division winners and photos will appear in The Chronicle's Wednesday edition.