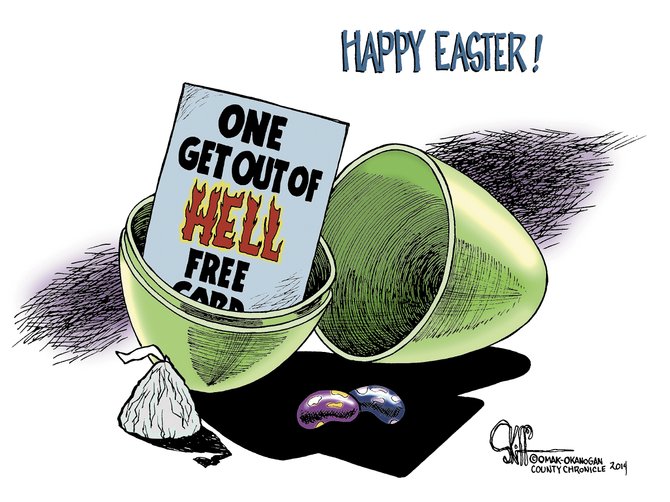 Let transgender experts do their job
I think we can say one idiomatic definition of an idiot is someone who makes decisions about something without first acquiring knowledge. If judges on the benches of our courts acted in such a manner, the country would devolve into chaos.
There are many good books and publications out there about transgender. Let's inform ourselves before deciding about the subject.
I imagine the reason the state has found it necessary to make laws concerning our transgendered school children is because parents of these children love them as much as any parent loves their children.
They have seen the problems their children face and only want them to succeed in life. And so, they have asked the state to intervene.
Transgender children can become quite successful. I met two doctors who are transgendered women, one of who is a surgeon.
Renee Richards is a Yale graduate, naval officer, leading eye surgeon and the tennis coach of Martina Navratilova. Richards is transgendered.
Sharon Cohen, known as "Dana International," winner of the 1998 Euro-Vision song contest is transgendered. Superior Court Judge Victoria Kolakowski in Alameda County, Calif., is transgendered.
And outside the U.S., the people of both Japan and New Zealand have elected transgendered women to their federal legislative branches.
The list goes on.
Historical evidence shows transgendereds have been with us since the beginnings of the human race, and historically were considered a natural part of society.
Let's let people who are knowledgeable about the subject and have had success integrating these children into our schools do their jobs.
Michelle A. Roga Omak
Looking for stories of missing soldiers
I am searching for stories of the 218,000 U.S. soldiers buried in 24 cemeteries overseas.
There are 539 soldiers from World War I and 2,741 soldiers from World War II buried or listed on the walls of the missing from Washington state. The number is too large for me to search for by myself.
So, I'm looking for family members of those soldiers to contact me with the information. I am searching for information, pictures, letters and family stories about each soldier.
The stories I collect will be shared with each soldier's cemetery so that others passing through them can hear the tales and histories of these honorable men.
Any help would be greatly appreciated, and more information is on my website, apieceofhomeusa.com.
Michael Beach Maysville, Okla.
Don't miss 'Fools' student production
Praise for "Fools."
Seeing the opening of any high school drama production is risky – it often looks a little like the final dress rehearsal.
It's balanced with the excitement and energy of the first performance, "no more rehearsing and nursing a part."
And knowing every part by heart is apt on many levels for this production, directed by Doug Leese, (substitute) drama instructor for Omak High School.
The April 11 performance by this talented 'Fools' cast was obviously well-rehearsed. We immediately got past the usual issues of self-conscious memorization or awkward stage movements.
These young actors and actresses were confident and competent in the extreme, flawlessly delivering lines and choreography.
The choice of Neil Simon's whacky comedy was brilliant, allowing the cast to add youthful "heart" to their performances. It was so much fun to see these young people enjoying the humor of the script and letting the audience in on their secret world of youthful mirth.
Chelsee Johnson and Reve Hill give strong confident performances as Dr. and Mrs. Zubritsky. The bearded young women, who hilariously populate Simon's cursed Russian village of Kulyenchikov, added so much.
There was no weakness in the cast and freshman Jordan Beaver delivered an astounding performance, belying his youth with a sophisticated and multi-level delivery.
Sometimes you attend a play to support the kids and the arts and glance at your watch as the minutes pass.
That is not the case with this play. Instead, it feels like you've been allowed to be part of something new and exciting.
Don't miss this one.
Ken Vander Stoep Omak
Chronicle deserves credit for tough job
I am writing in response to a letter last week criticizing The Chronicle. 
I was surprised, as I have recently subscribed to The Chronicle because the staff does a wonderful job of covering all the wonderful things happening in our community.  I believe it is one of the most positive newspapers I have seen in some time. 
It stills has the guts to embrace positive values and small town life. 
We should be supporting the newspaper, and encouraging the staff.  Lift up your community and be a part of the positive influence not the negative. 
It is a reporter's job to provide awareness about what is going on in a community — that isn't always positive. 
This paper is a jewel, and we will continue our support of it. Chronicle, keep up the good work.
Lauri Martin Winthrop
Obama flushing nation down toilet
Obama's agonizing death spiral is bleeding our nation dry. Our vast productive capacity is snake-bitten by subversive Obama-culture.
America has lost its whole Christian reason for being. Obama says Christ is dead. And with his death comes death to national purpose and direction.
Overall, Obama is our pretender-in-chief — out of his ghetto and into the White House. He has his Jerry Sandusky and Nidal Hassan proxy values to foist upon us.
Remember this: "Death to America," "Down with family," "Dump your Jesus —you know where," "Trash your Bill of Rights," "Obama is your new god," "Islam is your creed."
He's the "Pied Piper" of curses on your nation, values and creator. Don't tell me you didn't see it coming.
America is already in the toilet and Obama is pushing the lever. He'll flush you without a pang of guilt.
Ward Hartzell Twisp