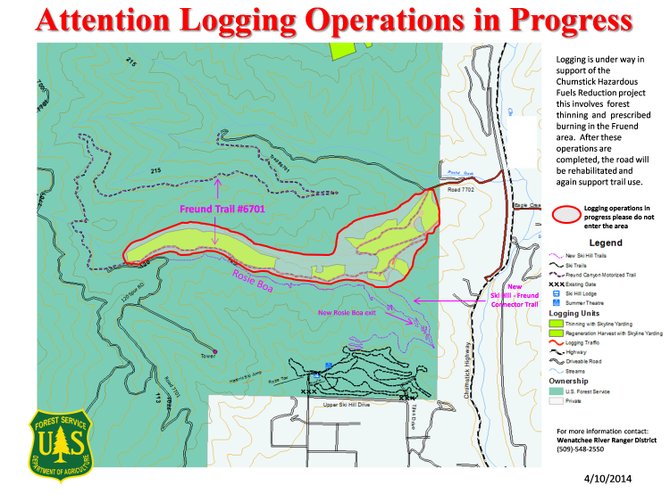 LEAVENWORTH — U.S. Forest Service officials are restricting use of a stretch of Freund Canyon Trail due to logging operations.
The closed area extends from Forest Service Trail No. 6701's intersection with Forest Service Road No. 7702 approximately three miles across the South Fork of Freund Creek.
Officials said the route is popular with mountain bikers and was originally built as a road in the 1960s.
The route is used for timber sale operations, but reverts to trail status when there isn't any logging.
Forest officials said several trees in the area have mistletoe and root rot, necessitating "heavy
thinning and tree removal," as well as underburning.
Logging operations are expected to be completed this summer. The route will be rehabilitated for mountain bike use by next spring.