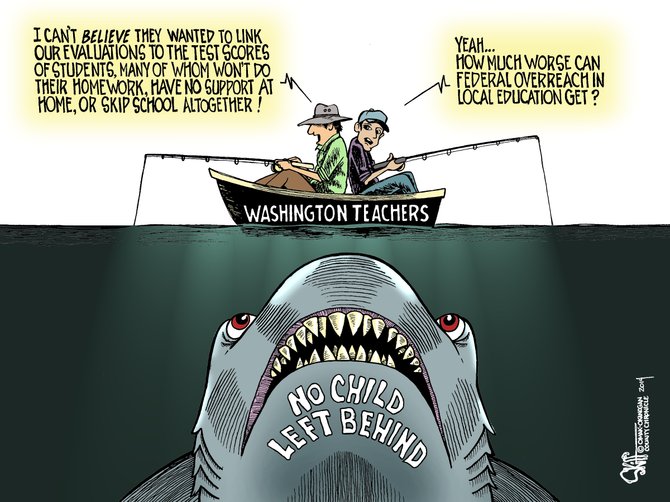 Consider recall ballot carefully
On May 14, ballots for the special recall election of the Bridgeport mayor will be mailed from Waterville to the registered voters of Bridgeport.
The ballot includes a statement from Mayor Marilynn Lynn in which she tries to explain why she does not believe she has broken any laws and why she thinks she should not be removed from office.
In these comments, Lynn tries to explain that because the person was not hired as an "employee" but as a "vendor," she – the mayor – has not committed an act of malfeasance or misfeasance or violated her oath of office.
It is a matter of record she was not able to convince the Superior Court of this argument and that is why we are having a special election.
Additionally, there were several other issues the judge considered which he dismissed, due to a lack of evidence.
If you review other recall efforts in Washington state, you will see this happens frequently. However, there was evidence to support each of these issues.

Due to my inexperience in this process, I failed to provide the available documentation to convince the court of the mayor's guilt in these other issues.

The missing documentation consists of city council meeting minutes, planning commission meeting minutes and records, documents concerning building permits and the investigation involving my allegations that the mayor violated the public records law by vandalizing a map.
All of these documents are available for public review.
Fortunately for the citizens of Bridgeport, the issue of violating the city hiring procedures set forth in a city ordinance and the state law was enough to convince the court of the correctness of a recall election.
When you receive your ballot, think carefully of the choices and cast your vote.
Michael L. Knox, Bridgeport
---
Dead Horse Cliff story hits home
I was fascinated by the April 23 story on the horse slaughter that finally gives me confirmation of an event I have heard numerous times from my grandmother, Lois (Gavin) Pratt.

I always took it with a grain of salt, but now I believe the story. I think the sheer horror of someone doing that could never quite settle in my mind.

My grandmother would have been a girl of 14 at that time the horses were killed.
Her family had a small ranch on Tunk Creek, where her father, Wynn Gavin, raised Clydesdales.
My grandmother claimed the men responsible not only gathered up range horses, but in some instances went so far as to take them from corrals.

She told me horses were impaled on trees, lay dead or shattered at the bottom of that cliff.
She also told me the names of the men people thought responsible, but of course no one could prove that.
It sounded to me like Tunk Creek at that time was truly the "Wild, Wild West" in a lot of respects.

I am quite sure that the loss of some of my grandfather's stock put a terrible strain on his family, as would be true for any family struggling to scratch out a living farming in Tunk at that time.
Thanks for giving confirmation to this story.
Even though it is a horrifying one, it is still a part of my family and valley history.
Deborah Oss, Omak
---
'Day of Silence' was not necessary
As a taxpayer and fellow educator, I strongly oppose your decision for the recent "day of silence."
It appears unwise and not necessary because it was done without input from the school board, which represents the community's educational wishes.
It was done too soon following the publicized decision to recognize a sexual preference that many consider morally wrong.
Though state-mandated, the school board meeting to finalize this was held during the daytime, while most people are at their jobs. It sends a preference message about gender issues.
It magnifies an issue that doesn't need special recognition – save that for those who have died in the line of duty or have given great service to our communities. By giving school approval, you utilized peer pressure to conform to a matter of individual choice.
I agree that bullying and trash talk should be aggressively managed, and listening and kindness to others encouraged. But all causes are not equal.
Kathleen Christensen, Omak
---
Participate in White Cane Days
The Tonasket/Okanogan Valley Lions Club and the Northwest Lions Foundation would like to invite everyone to participate in Hearing Safety Awareness Month.
During May, the club will be encouraging the use of hearing safety practices and equipment by having free ear plugs and hearing safety information available at participating local businesses. Also on May 2-3 in Tonasket and May 10 in Oroville, Lions will be accepting donations on White Cane Days to support the work of the Northwest Lions Foundation. The foundation provides the Lions Health Screening Unit, care grants and project support grants around the northwest region.
The Tonasket/Okanogan Valley Lions Club is a newly formed club of Lions Club International, the largest service club organization in the world.
Cathy Bailey, Tonasket