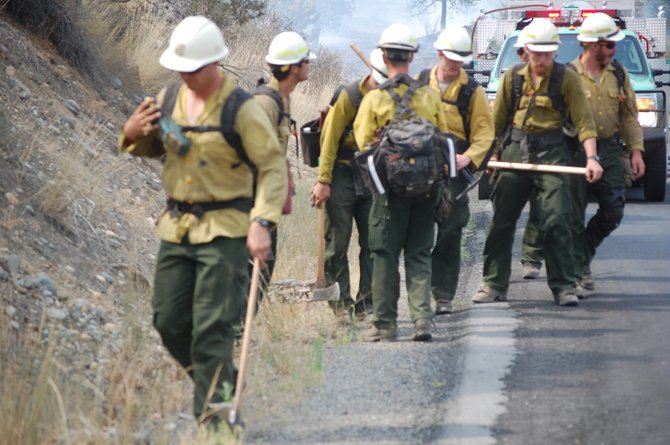 Photo by Roger Harnack
A wildland fire crew walks along state Highway 20 late Friday afternoon.
OKANOGAN — Crews from fire departments all over the Okanogan Valley were called shortly before 4 p.m. to send "any available units" to the upper Methow Valley for two wildfires.
One of the fires already has burned at least one home along state Highway 20 at milepost 198 between Twisp and Winthrop. It was moving toward the Twin Lakes area south of Winthrop.
Upper Bear Creek Road, on the opposite side of the Methow River, also is under Level 3 evacuation, as is the Pearrygin Lake area.
The fires' causes are not yet known.
Level 3 (highest) evacuations have been ordered for the area.