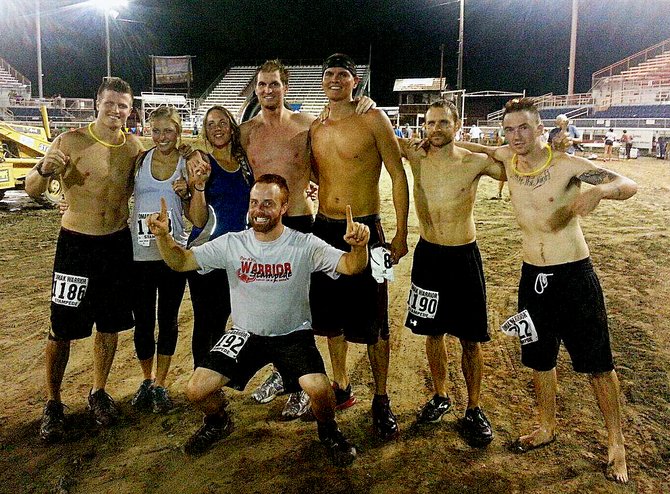 OMAK — Thornton1 captured the Warrior Stampede clan title Saturday.
The teams first eight competitors finished with a cumulative time of 3 hours, 55 minutes and 39.7 seconds, earning the low score of 83 points and that warrior crown.
Draggoo clan finished second with 171 points and a cumulative time of 3:54:47.3
Team scores are calculated by gender-placement, with the lowest-scoring clan having the highest ranking. (So, it's possible to have a slower cumulative time, but a higher score.)
To compete as a team, clans were required to have eight competitors complete the course.
Here are the unofficial clan placement, team name, point total, cumulative time of first eight members
Thornton1, 83 points, 3:55:39.7
Draggoo, 171 points, 3:54:47.3
T Shimikain, 214 points, 4:12:33.6
Thornton2, 399 points, 5:02:52.0
Team Kool, 464 points, 5:31:54.4
Thornton3, 569 points, 5:45:41.0
Chronicle Crusaders, 593 points, 5:39:53.0
Les Schwab, 666 points, 5:48:09.1
Casino HQ, 827 points, 7:49:12.4
Mill Bay Casino, incomplete, 5:16:22.1 (only 7 times reported)
Six Slick Turtles, incomplete, 5:25:04.2 (only 6 times reported)
Okanogan Casino Warriors, incomplete, 5:18:52.6 (only 6 times reported)