OKANOGAN — The Wenatchee Police Department arrested Ryan P. Mulligan last night in connection with an attempted murder in Oroville.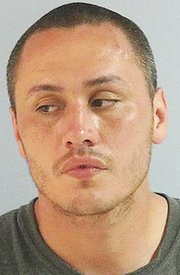 Okanogan County Sheriff Frank Rogers said "Arrangements will be made to bring Mulligan back to Okanogan County."
Mulligan, 28, was wanted by the Sheriff's Office for attempted first-degree murder, first-degree robbery, residential burglary and third degree theft in connection with a crime last month.
See The Chronicle's Sunday Aug. 24 issue for the full story.