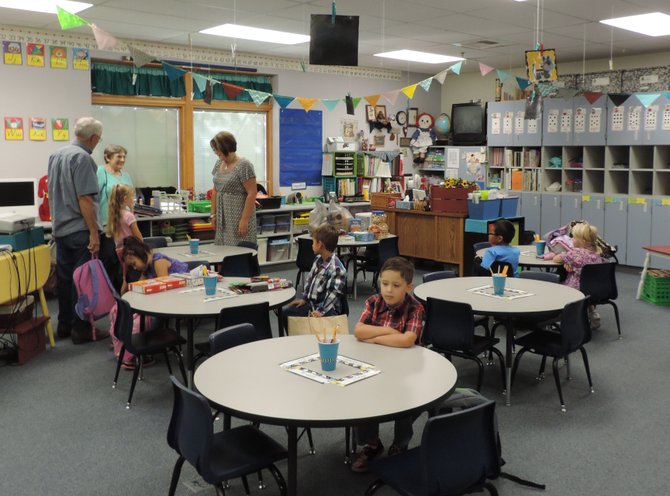 Photo by Brock Hires
Students take a seat in Mrs. Donna Weitman's first-grade classroom at Tonasket Elementary, Wednesday morning.
TONASKET — Several area students headed back to school this morning.
Tonasket, Keller, Okanogan, Omak and Paschal Sherman Indian schools all started classes today.
However, Omak kindergarten starts Sept. 3, and Keller kindergarten starts Sept. 11.
Other area school start dates:
Sept. 2 — Brewster, Bridgeport (except kindergarten), Curlew, Inchelium, Methow Valley and Republic.
Sept. 3 — Mansfield, Nespelem (pending fire schedule), Orient and Oroville.
Sept. 8 — Bridgeport kindergarten
Sept. 10 — Pateros
Sept. 15 — Grand Coulee