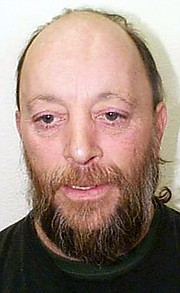 OMAK — A Level 3 sex offender has moved to Omak Mountain Road.
Patrick Lee Luntsford, 58, notified the Okanogan County Sheriff's Office of his move, as required by law.
Luntsford is white, with green eyes and brown hair. He stands 5 feet 8 inches tall and weighs 150 pounds.
He was convicted in November 1991 of first-degree rape in Okanogan County and served 11 years in prison. He broke into the apartment of a 37-year-old female stranger and sexually assaulted her, Sheriff's Office records show.
He also has convictions for burglary, theft, incest, escape, possession of stolen property and felony drug violations, records show.
In 1987, he was convicted of incest involving a 6-year-old girl, records show.