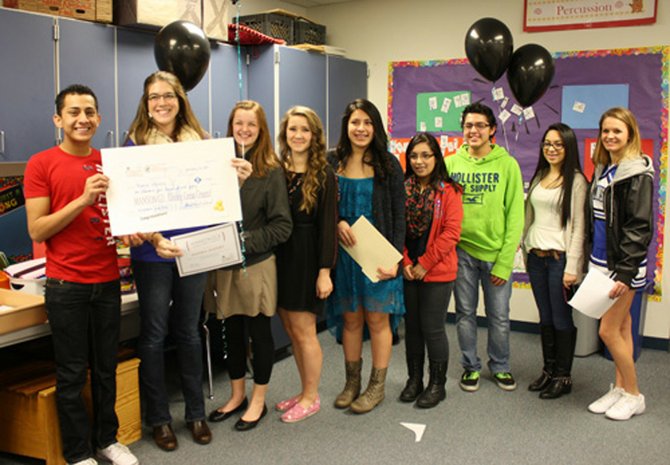 MANSON — Manson High School teachers have received $10,000 in grants from the Community Foundation of North-Central Washington.
Students in the program presented the awards Friday to the teachers
"These funds have made a huge impact on learning" Manson Schools Principal Don Vanderholm said. "There is something almost magical about the creativity these grants have inspired in our district. Suddenly, it's possible to think outside the box and go there.
This year's award recipients are:
Andrea Whitney - $1,550 for xylophones
Chas Pauly - $1,465 for wilderness field courses
Matthew Brown - $1,309 for music stand and chairs for concerts
Phil Fournier - $1,000 for a poetry- and art-focused field trip to Seattle Art Museum
Sandra Clausen - $975 for an after-school culinary arts class
Heather Teague - $900 for an infinity rig for the weight room
Heather Ireland - $520 for a 5th Avenue Theatre production
Don Vanderholm - $500 for an academic awards ceremony
Kamie Kronbauer and Kevin Amsden - $420 to design a miniature golf course
Katie Sperling - $292 for phonics sing-along song books and CDs
Karoline Martin - $300 for books for middle and high school libraries
Kevia Helleson - $250 for a Dream Big career day
Diana Soliday - $244 for a library in her second-grade classroom
Jen Koth and Tara Janet - $175 for an energy production adventure