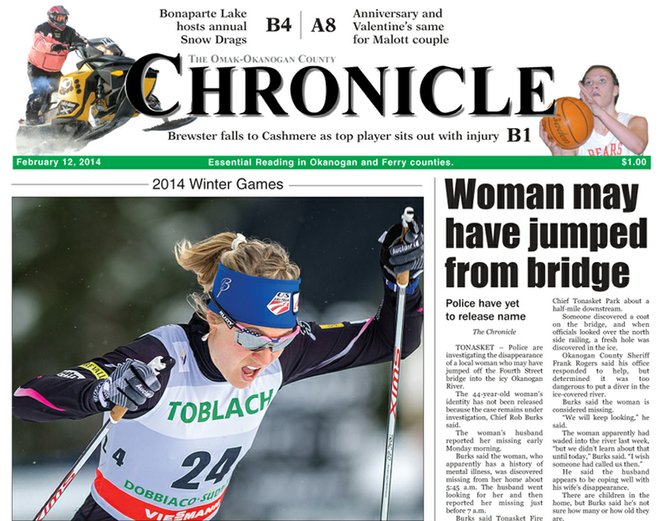 OMAK — Some Chronicle subscribers may receive their Wednesday newspaper late this week due to press issues.
"Our newspaper won't likely make it back to Okanogan County to meet all of our mail deadlines," Publisher Roger Harnack said.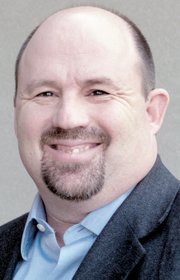 The newspaper is usually printed in Wenatchee and returned to Okanogan County mid-afternoons each Tuesday, he said. Due to press issues, it was printed in Yakima about noon today.
Subscribers who receive their newspaper in the mail and who live in Conconully, Coulee Dam, Curlew, Grand Coulee, Inchelium, Keller, Mazama, Republic, Twisp, Winthrop and other locations serviced by centralized postal services in Wenatchee and Spokane are likely to be affected, Harnack said. Okanogan subscribers receiving their newspaper in the mail will also be affected, as will out-of-area readers.
Okanogan subscribers who receive their newspaper directly from carriers should receive the newspaper on time, he said. Newspapers will also be available on time from retailers and newspaper boxes.
E-edition subscribers will receive their virtual newspaper on time, he said. Local print subscribers can get free e-edition access with their paid print subscription by calling 509-826-1110 and asking for an access account.
"We regret the inconvenience," Harnack said. "Thanks for your patience, and thanks for reading The Chronicle."
The BottomLine shopper was also printed in Yakima, but should be delivered on time, Harnack said, after picking up the publication early this morning.