OLYMPIA — A Port Orchard Republican has introduced a bill that would allow men to challenge child support orders if genetic tests determine he's not the father.
Senate Bill 5997, which was the subject of a public hearing Monday, would also generally prevent a judge from denying genetic testing and set a guideline that genetic testing is in the best interest of a child.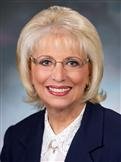 Rep. Jan Angel introduced the bill, which would allow a man to sever court-ordered support obligations anytime within two years of learning he is not a child's biological father.
"When a man has found out through genetic testing that a child is not his child, he has no recourse," Angel said Monday during the bill's public hearing before the Senate Law and Justice Committee. "There is no way for him to go through the process to actually get out from under paying child support that isn't his."
Under existing state law, men are generally assumed to be the father if they were married to a child's mother close to the child's birth. The current law only allows a four-year window to challenge paternity from the time support orders are issued.
Angel's proposed bill would override child support orders if paternity testing show's a man is not the child's father.