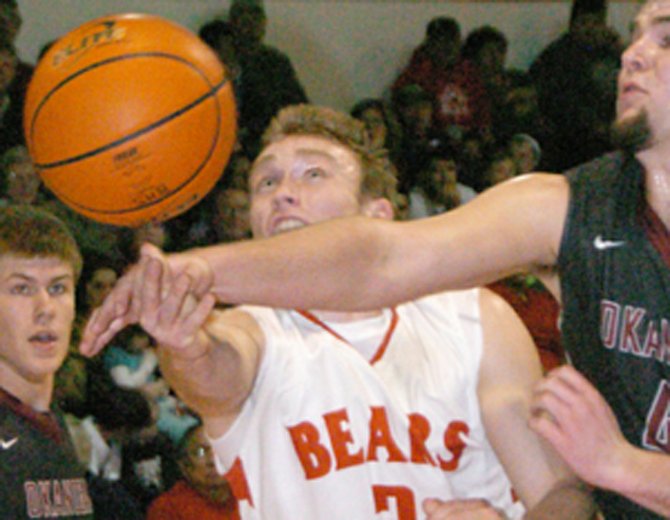 OMAK — Brewster's state-ranked basketball teams compete in Omak on Tuesday.
The No. 1 state-ranked Brewster girls (13-1 overall, 7-1 league) take on Omak (7-7, 2-6) at 6 p.m.
The Bears No. 7 boys team (11-3, 7-1) follows against the Pioneers (6-7, 2-5) around 7:30 p.m.
In other games tonight, Okanogan is at Tonasket, Oroville is at Manson and Republic plays Wilbur-Creston at Wilbur (3 p.m.).
The Associated Press ranked the Okanogan boys team (14-0, 8-0) at No. 1 in a Jan. 16 poll.
The Okanogan girls team (12-2, 6-2) was ranked No. 3.
The Republic girls team (13-1), which is riding a seven-game win streak, was tied at No. 5 with Pateros (9-1).
The Wilbur-Creston girls (15-0) are ranked No. 3.
In wrestling, Oroville is at Okanogan and Liberty Bell is at Chelan in matches slated to start at 7 p.m.
The Bulldogs took on Lake Roosevelt on Thursday, winning 10 of 16 matches.
Coaches tied to matchup wrestlers the best they could, Okanogan coach Andy Knutson said.
"We kept score of the matches wrestled, but it is not an official score," said Knutson, who said Okanogan was ahead on the scoreboard, 51-26, at the end.