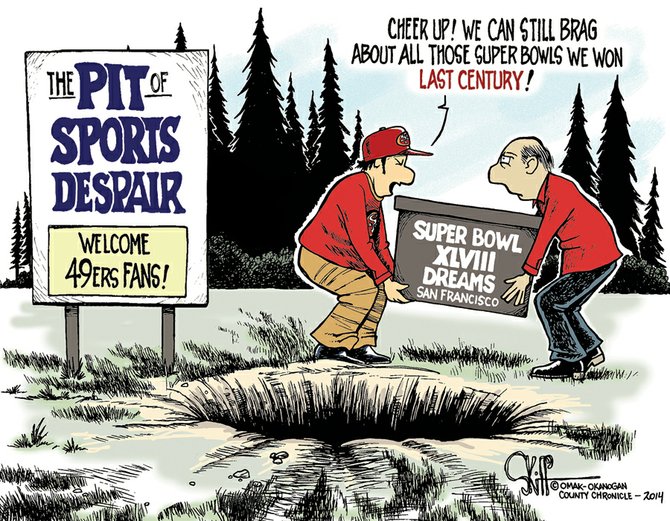 Constitution puts U.S. above others
The Constitution of the United States is the greatest document ever created throughout the world. I lived in Europe for nine years and I have been to Turkey and Pakistan. I'm a retired military officer and a war veteran and I have seen how these people live. Our Constitution is what sets us aside from all other countries.
I have heard people say our Constitution is old and outdated. I disagree. Even though our founding fathers did not have any concept of computers, cellphones or the Internet, they wrote the Constitution in such a way, the people could make changes as life went on. The Constitution allows for change if the Senate, the House of Representatives and all of the individual states approve an amendment with at least a two-thirds vote to approve an amendment.
When we have disagreement between the various parties, this is actually good for the people of this country. No other country has this right or this process. So we resolve our differences and move on. And sometimes it takes a little longer depending on the issue. But this is our way and it is established by the existence of our Constitution.
The Constitution gives each of us individual rights others in this world do not have. Our Constitution is only threatened by the individual rights it grants to our individual citizens. People always mess up a good thing. But it's the people who need to stay informed and keep this country great.
Mike Brunson
Springdale
Support the Omak School District levy
I support the Omak school levy because I have four grandchildren presently enrolled and a 2011 graduate attending Eastern Washington University. After they graduate, all of them will be ready to meet the challenges of today. My wife and I think the dedicated people who have worked so hard to educate them.
But this can't continue unless the maintenance levy is passed. This levy is necessary to continue the quality education our schools have been offering. The state doesn't fully fund buses, textbooks, athletics, Camp Disautel, performing arts, building maintenance and classroom technology.
This will be the first four-year levy proposed since 1998 and is the only one in the area that reduces the amount that each of us will pay. The four-year levy will not only stabilize the school funding, but gives us peace of mind because the levy will not be increased in that time.
Show your support for our students by voting yes for the Omak school levy on Feb. 11. They are our future, so they deserve your support.
Wendell George
Omak
Levy would have a positive effect
I love Omak and I know that to ensure a future for our kids, as well as to attract new businesses and families, a robust school system is vital. So, although my son graduated from Omak High School four years ago, I'm co-chairing the push to pass the Feb. 11 levy (to start in 2015). I'm standing with my neighbors to support our most important citizens — the young.
A four-year levy is proposed so the district can plan with confidence. It also includes a savings for property owners. The current levy, expiring this December, is estimated at $3.60 per $1,000 assessed valuation. This replacement levy comes in at $3.35.
As the Omak Performing Arts Center Board president, I've seen the economy of the last five years challenge our school district. The PAC survives through collaboration with the district and it's been inspiring to watch the district employees, led by two dedicated superintendents, work through rocky budgetary terrain.
Being an Omak dad and a PAC volunteer has shown me how schools positively influence our kids and our area. The levy is a bridge between the state's allocations and what is genuinely required to continue asserting that positive influence. It helps with student/teacher ratios, Camp Disautel, language services, school insurance, maintenance and in-class resources like upgraded textbooks and tech. To consistently provide these services, this levy is crucial.
Our town's commitment to the future is best measured by our commitment to our schools.
T. Lewis
Omak
Support bond, levy for Tonasket
Twenty years ago, people did a good thing here in Tonasket. In one fell swoop they voted to replace our dilapidated school buildings and dust storm parking lot with good, beautiful, efficient facilities. They did that by agreeing to tax themselves at a time when the economy was no better than it is today. Many of that generation have moved on, but they left us and our children in good shape.

We are now asked to step up and support a new bond and levy to build what is now needed to keep our schools good and functioning well into the future. We are asked to once again tax ourselves. By passing this bond and levy we will get all of the benefit right here in Tonasket alone. I hope that 20 years from now people will look back on what we did here and think that we did a good thing when we had our chance.
Rob Thompson
Tonasket
Open space stops urban sprawl
I recently read that birdwatchers generate $1.6 billion per year in revenue in New York state.
If open space and wildlife in Okanogan County could be recognized as the precious assets they are, then we could visualize some prosperity. Sprawling development is not the answer. Conservation easements provide an alternative to sprawling development.
This county is bleeding agriculture land. It is increasingly difficult for ranchers to find enough grazing land. These state Department of Fish and Wildlife easements in Tunk Valley would allow 2,200 acres to stay the same. Ownership of the land would remain the same. Land use, i.e. grazing, would remain the same, which will help ranchers.
At the same time, these easements would benefit sharp-tailed grouse, which now occupy only 2.8 percent of their historical habitat. These grouse require large amounts of shrub steppe.
Apparently, there is very little of this habitat left in the county or even other western states, where sharp-tails have already disappeared. Eighty percent of this remaining habitat is on private land.
The state Department of Fish and Wildlife only owns 3 percent. If this sharp-tailed habitat can be saved, it will benefit many other species who are also at risk. Bring on the birdwatcher money. They spend their money and go away, without all the infrastructure costs associated with sprawl.
The people of Okanogan County can profit by protecting the open spaces and habitats that are unique to it.
Nancy Soriano
Riverside
Harnack column misses the point
I was reading Roger Harnack's Jan. 15 column on the state's land interest. I have to admit I got a little chuckle when he referred to the state Department of Fish and Wildlife's failure to improve the quality of life for Tunk Valley residents. What am I missing here? I need to point out that I sold some property to Fish and Wildlife several years ago. I also want to say that this response is in no way an attack on any of my neighbors because they are mostly great people. Like Mr. Harnack, I have found them to be there to help me or anyone else, gladly, with no expectations in return.
What I do or don't do, can affect my neighbors as well. However, I'm not sure what anyone would really expect the Fish and Wildlife Department to do as a neighbor, to improve their life quality. Let me give a short list of things the state Department of Fish and Wildlife does not do: They don't have barking dogs, sport old camp trailers covered with blue tarps, collect derelict vehicles and other assorted junk. They don't leave gates open or cut fences to gain passage. They don't install vapor lights that blur the night sky. They don't sink wells that pull down and foul water tables. They don't build imposing structures that block views and alter landscapes.
I often see property listed with the highlight of "borders state land" used as a selling point. Perhaps a lot of other people also believe that the state Department of Fish and Wildlife is not such a bad neighbor.
Jim Soriano
Riverside
Help schools by supporting levy
On behalf of the Tonasket School Board, I am asking our voters to replace the expiring maintenance and operations levy, and to also allow the school district to purchase a bond to make capital improvements. We gave great thought and consideration about what is best for our students, and keeping the needs of taxpayers very much in mind, we came to the conclusion that these measures are what are needed to strengthen the quality of education, provide space to accommodate important learning programs, and offer flexibility for future learning needs.
Strong schools keep our communities vibrant and strong. We are grateful to our community for its past support, which provided us with beautiful facilities that we have now paid off. We are hopeful that our voters will continue their strong support. Our community has entrusted to us its two most precious assets: its children and its hard-earned financial resources. We believe this levy and this bond are in keeping with the charge given to us to care for both.

I recommend people to check out the school district's website, where there is a wealth of information on both measures, or to contact any board member through the district office. We are happy to answer any questions. Ballots must be postmarked by Feb. 11. The Tonasket measures will require two votes. Passage of the levy may provide additional funds from the state in levy equalization monies of approximately $650,000 (as determined by legislative action). Anyone not yet registered to vote can still do so in person at the Okanogan County Auditor's Office until Feb. 3.
Jerry Asmussen
Tonasket
Mill needs to clean up its act
For the last 24 hours (Jan. 15-16), air quality measured at the Omak-Colville Tribes air monitoring station has been in the "dangerous" category 44 percent of the time and in the "unhealthy" category 12 percent of the time.
The pollutants driving these abysmal air quality readings are particulates in the 2.5 micron range. These size particles are particularly insidious because we breathe them in, but don't breathe them out. They remain in our lungs to cause illnesses including lung cancer.
Months have passed since mill operator Richard Yarbrough's mea culpa letter to the community was published in the Oct. 6 Chronicle, but little has changed. The mill continues to emit excessive amounts of particulate matter which, in combination with smoke from wood burning stoves, concentrates in the lower atmosphere whenever we have inversions, a common occurrence in the winter months. Young children and the elderly are especially susceptible to respiratory illnesses caused by these particles, and the proximity of the mill to East Omak Elementary puts young children at risk. Particulate emissions were a key contributor to the tens of thousands of excess deaths during winter inversions in London before the government enacted legislation creating "smokeless zones" in and around major metropolitan areas in the early 1950s.
Our mill has brought back jobs for which are grateful. But, must the price be unhealthy and, lately, dangerous air quality?
It's time for the EPA to insist the mill be operated in compliance with its air quality permit and the provisions of the Clean Air Act.
Our residents — particularly our children's and seniors — health depends on it.
Robert Goodwin
Omak
Letters to the editor policy
The Chronicle accepts letters to the editor of 250 words or less. Letters must bear the signature and hometown of the writer and a daytime telephone number. Letters with multiple signatures or sent to multiple publications will not be considered. Letters may not include personal attacks or thank you messages. Letters are subject to editing.
Publication does not imply agreement or endorsement by The Chronicle. Letters may be mailed to The Omak-Okanogan County Chronicle, Attn. : Letter to the Editor, P.O. Box 553, Omak, WA 98841; dropped off at The Chronicle office, 618 Okoma Drive, Omak; faxed to 509-826-5819, or e-mailed to news@omak chronicle.com.
Corrections
• The information on Page A7 of the Jan. 15 Chronicle about the water tower in Winthrop was incorrect. It was painted pink by the Liberty Bell High School Class of 2013; the upside-down 14 was painted by the Class of 2014.
• There was an error in The Chronicle's Jan. 15 story about Enloe Dam on Page A3.
Okanogan County Public Utility District commissioners approved two legal contracts regarding Enloe Dam and tabled two proposed consulting contracts at their Jan. 13 meeting.
Commissioners approved $150,000 for legal services with Davis, Wright and Tremaine LLP, as well as Duncan, Weinberg, Genzer and Pembroke PC, according to General Manager John Grubich.