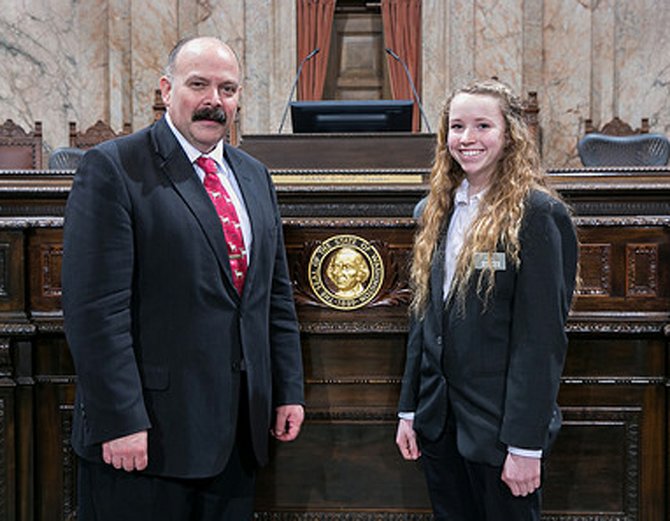 OLYMPIA — Mountainside Middle School student Sophie Allard served as a page for Rep. Joel Kretz duirng the first week of the legislative session.
Allard, 14, of Colbert, is the daughter of Brian and Shelley Allard.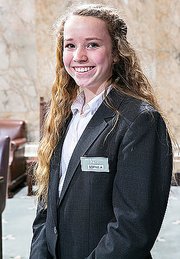 "It's always great hosting a student from back home to page for us in the House," said Kretz, R-Wauconda. "Sophie is a very bright, hardworking individual and it was an honor to have her here learning more about our state government."
While a page in Olympia, Allard learned to navigate the Capitol campus, delivered messages and documents to legislators in their offices and in committee meetings, and assisted members in the House chamber during floor sessions.
She also attended page school part-time each day, where an experienced, certified instructor teaches students about how a bill becomes a law and other state government operations.
Pages receive a $35 stipend for each day during the week they serve.
To become a page, applicants must have a legislative sponsor and be between the ages of 14 and 16. Pages are required to obtain written permission from their parents and school before participating.