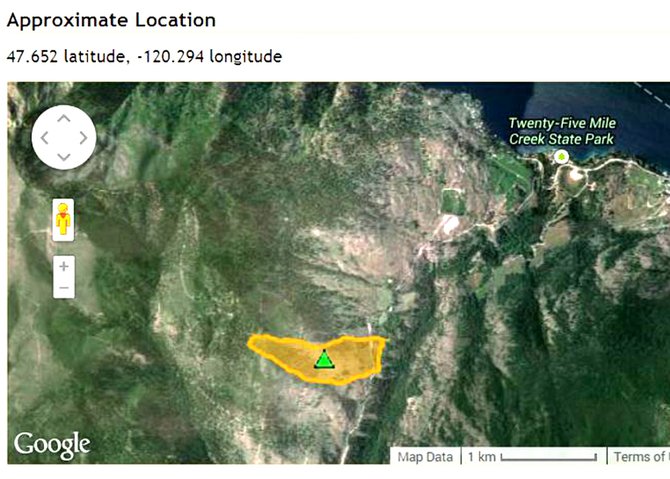 CHELAN — Crews are trying to reinforce and hold existing fire lines today on the 25 Mile Creek Fire along the south shore of Lake Chelan.
Fire Incident Commander Dave Brown of the state Department of Natural Resources said in his 3 p.m. update that crews are making good progress on the blaze.
The fire is burning about 25 miles from the city near the end of South Shore Road, about 1.5 miles east of Darby Draw.
Suppression efforts today are focused on the northwest corner of the blaze, Brown said, noting the fire has remained about 400 acres in size today.
According to Brown, South Shore Road remains open to the public as does 25 Mile Creek State Park.
The Chelan County Sheriff's Office has issued Level 3 evacuation notices for less than 10 homes in the area of the fire, officials said.
The blaze was reported about 2 p.m. Thursday.
Natural Resources, Chelan County and U.S. Forest Service fire crews have been on scene digging a hand line around the northern flank of the fire.
Helitack teams have also been dropping water on the perimeter of the fire and hot shot crews from Prineville and Redmond, Ore., are on the southern flank of the fire.