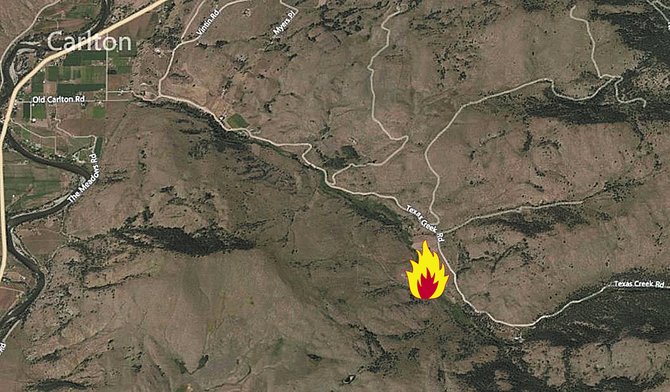 CARLTON — Crews are on scene 2.6 miles southeast of town after a wildfire was reported at about 12:30 p.m. today.
Level 2 evacuations have been ordered for the area, Okanogan County Sheriff's Office dispatchers said at 5 p.m.
The size of the fire was not yet available.
According to dispatchers, firefighters from Brewster and Pateros initially responded to the blaze on Texas Creek Road. But more crews have been called in from around the county.
Around 4:30 p.m., brush truck crews were sent from Okanogan, Omak and Methow Valley after wind picked up.
Conditions as of 5 p.m. also included rain and lightning, dispatchers said.
The cause of the blaze remains under investigation.