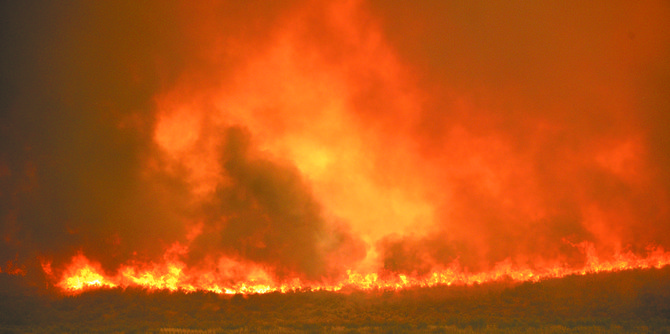 Photo by Al Camp
Flames rage near Indian Dan Canyon road north of Pateros on Thursday afternoon.
PATEROS — Four wildfires known as the Carlton Complex have charred more than 168,000 acres of trees, brush and grass, and destroyed more than 35 homes.
Additional homes and businesses have burned, but aren't yet included in the totals. The fires still are burning out of control on all fronts.
The lightning-caused fires began Monday, and are burning southeast of Winthrop, east and west of Carlton and from French Creek in the southern Methow Valley into Pateros, the Brewster area and as far north as the Chiliwist.
An estimated 300-500 homes have been evacuated. Red Cross shelters were opened in Twisp, Omak and Chelan.
State, federal and local firefighters are battling the blaze, which has been fanned by winds. Burning embers have led to spotting ahead of the main fires.
The Carlton Complex consists of four fires: Stokes, Gold Hikes, French Creek and Cougar Flat.