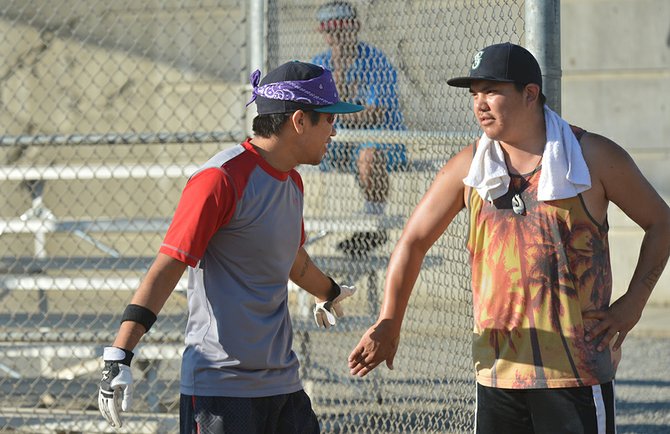 Photo by Al Camp
Jarvis Charles, left, is congratulated after hitting an out-of-the-park home run earlier this year in a co-ed softball game at The Plex in Okanogan. Charles would knock out one more home run in the game. Play continues into August with games starting at 6 p.m. Monday through Thursday most weeks.
OKANOGAN — The 2014 Co-Ed Softball League continues play this week with games Tuesday and Thursday at The Plex, 93 Rodeo Trail Road.
Games start at 6 p.m. each day.
The league finishes Aug. 20 followed by a co-ed invitational tournament Aug. 23-24.
Tuesday games find Valley Lumber and The Club Tavern each playing Farmers Insurance and Sovereign – four games in all.